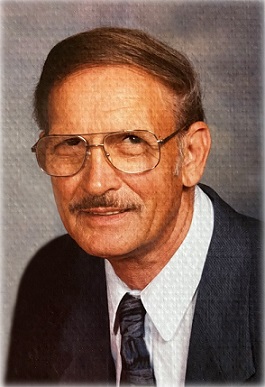 Leo R. Zombeck
November 29, 1932 - November 6, 2020
Leo Richard was born in Windber, Pennsylvania on November 29, 1932 to Jacob and Nellie Zombeck,the second youngest of 13. Entering a busy household, Leo worked to support his family before getting drafted into the United States Army during the Korean War. He proudly served his country for 18 months, returning home to Pennsylvania after enlistment. Leo and his family moved to Cleveland for a brief period before settling in Detroit, Michigan in 1956 after the passing of his mother, Nellie.
Shortly after moving to Detroit, Leo began working at Scott Paper Mill. It is at the mill that Leo met the love of his life, Shirley Reaume (nee Antrobus). The couple began to date, fell in love, and were wed on September 6, 1958. Leo adopted Shirley's young son, Donald and the happy family began their life in Allen Park, Michigan.
Leo loved to be outside. Whether it was in his garden working with his vegetables and flowers or in his garage tinkering on projects and building furniture, he could be found enjoying life. Leo watched birds and rescued animals, at one time owning several cats and dogs! He was always busy, an avid exerciser, card player and bowler.
Leo retired from the paper mill after over 40 years of dedication. With their new freedom, Leo and Shirley moved to Hillsdale, Michigan where they enjoyed 22 years of peace and tranquility. The chunk of land had lake access, the perfect setting for Leo to love. He was a wonderful man, kind and funny. Leo lived his life to the fullest and his influence will remain.
Leo R. Zombeck passed away on Friday, November 6, 2020 at the age of 87. He will be lovingly missed by Shirley, his wife of 62 years; his daughter-in-law Nancy (late Donald) and granddaughter Jillian Zombeck. Leo also leaves two brothers, Walter and Jack.
Mr. Zombeck's family will receive friends on Wednesday, November 11th beginning at 2 p.m. until the time of his Funeral Service at 4 p.m. at McCabe Funeral Home: Canton Chapel, 851 N. Canton Center Rd., Canton. In lieu of flowers, Memorial Contributions are requested to the Parkinson's Foundation and the American Heart Association in Leo's name.
Keeping everyone's safety in mind, guests are asked to wear a mask and maintain proper distance while attending services.