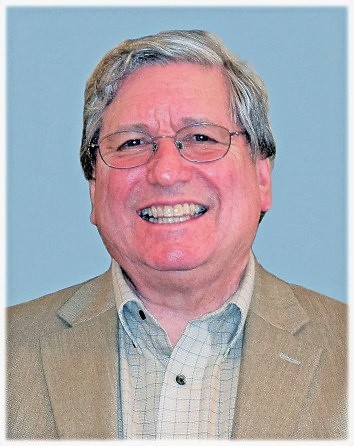 Rev. David J. Anderson, Jr.
July 11, 1958 - November 7, 2020
Rev. David J. Anderson, Jr. was called to heaven suddenly on November 7, 2020 at the age of 62. Rev. David was the loving husband of Mary Ann for nearly 40 years. He was the dear brother of Dan (Judy), Cherie (David) Kardatzke and Mike (Maryann) Anderson and devoted son of Anita and the late David, Sr. David also leaves many cherished friends and church members.
David James Jr. was born on July 11, 1958 in Detroit to David James and Anita Anderson. After graduating high school, David went onto attend Grand Rapids Baptist Seminary where he continued to pursue his calling to serve the Lord.
While attending a church gathering at a roller rink, David met Mary Ann Agius. The two were a perfect match, sealing the deal with their marriage on Christmas Eve, December 24, 1980, their favorite holiday.
David proudly served as the Reverend at West Bloomfield Bible Church for 28 years. He poured his heart and soul into his church members and church. Preaching and teaching others was his craft, taking the time to counsel couples and those in need. David taught himself to do repair work for the church, becoming a plumber, electrician, and roofer when the occasion called for it. He had the upmost pleasure of gardening the 5 acres that West Bloomfield Bible Church sits on.
David had a soft spot for kids, fostering children for several years. He drove school bus at West Bloomfield for ten years and continued as a crossing guard for five. David also loved caring for animals, anything Christmas (Hallmark movies were a must), and eating chocolate treats.
David enjoyed traveling and taking his family on trips throughout the United States. They visited the Niagara Falls, Yellowstone National Park, and the Grand Canyon and theme parks like Disney World and frequented zoos, bringing their foster children along the way.
David was a wonderful husband, helping with everything without complaint. He assisted with house chores, usually vacuuming but "refused to dust". He learned to cook and truly savored it, taking time to make meals for the women after their bible study. David was the 'energizer bunny' always keeping himself busy. Golfing was a favorite past time, working at various courses throughout his life. He also read and studied, often sharing his talents with others.
David was an incredibly charitable and caring man who served and loved the Lord most. His kindness and devotion will live on in the hearts of his beloved family and friends.
Rev. Anderson's family will receive friends on Tuesday, November 10th beginning at 11 a.m. until the time of his Funeral Service at 2 p.m. at McCabe Funeral Home, 31950 W. 12 Mile Rd., Farmington Hills. He will be laid to rest at North Farmington Cemetery, Farmington Hills. In lieu of flowers, Memorial Contributions to the West Bloomfield Bible Church in David's name are appreciated.
Keeping everyone's safety in mind, guests are asked to wear a mask and maintain proper distance while attending services.