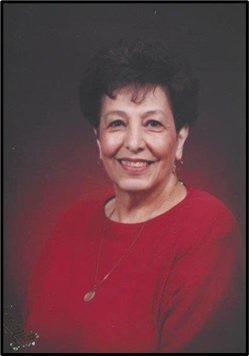 Lillian Brancato
August 5, 1927 - November 19, 2020
After 93-plus remarkable years of life, Lillian Brancato, our dear mom, and beloved grandmother, great-grandmother, sister, aunt and friend to so many others, passed away on November 19, 2020, at Waltonwood Cherry Hill in Canton, where she had lived in the memory care unit since July 2019. Although we were not with her, we are thankful that in this unprecedented time of quarantine and restrictions that we had been allowed to visit her over the past few months and remind her how much we love her.
Our mom was a devout Catholic and said the Rosary daily until she was no longer able, and we have chosen to celebrate her life with a Mass of the Resurrection at St. Thomas a Becket in Canton on November 23rd at 10:30 a.m. We understand that it will be difficult for people to attend but perhaps you can take a moment at that time to think of her, and us.
Although we will miss her terribly, we are lucky to have had a loving mom for a very, very long time. We are lucky too because we have so many memories of our mom that will be with us forever, like "Mom washing my hair when I was little and having to close the windows so the neighbors wouldn't hear me screaming" (Nicki); "Mom making me eat half a chocolate cake because I complained that the pieces were too small" (Vicki); "Mom always giving me the corner piece of cake because it had the most frosting" (Andi); and "Mom never letting me forget the time that, when I was supposed to be taking a nap, I scribbled all over the walls, bedspread and my face with her red lipstick and tried to blame it on my doll Sleepy" (Lisa).
Family was always important to our mom and while she loved us, her grandchildren Heather and husband Ken; Matthew and wife Renee; Scott and wife Danah; Ryan and wife Gloria; and Ashley, Addison and Dawson, held a very special place in her heart. Like any good grandmother, she let them get away with all kinds of things that we were not allowed to even think about when we were kids. Then there are her great-grandchildren: Cole, Cory, Victor, Kayla, Gavin, Christina, Charlotte, Colette, Madisyn, William and Elias. All except Cole live outside of Michigan so she did not see them often, but the love was definitely there for all of them. And lastly, she always thought of Don, Greg and Randy, the significant others in the lives of her daughters, as the sons she never had and loved them like they were.
We thank our mom's neighbors who looked after her before she moved last year and the caring staff at Waltonwood who tended to "Miss Lillian." We also thank the compassionate nurses, especially Jane, and doctors at Angela Hospice. If you wish to make a contribution in honor of our mom, please consider St. Paul of the Cross Retreat Center in Detroit, where she participated in weekend retreats for many years, or Angela Hospice of Livonia.
Thank you for the love and friendship you gave our mom throughout her life, and the support and prayers you have given us.
With love,
Nicki, Vicki, Andi and Lisa
Lil's daughters
A Funeral Mass for Mrs. Lilian Brancato will be held on Monday, November 23rd, at 10:30 a.m. at St Thomas a' Becket Catholic Church, 555 South Lilley Road, Canton.
Memorial donations in Mrs. Brancato's name are appreciated to Angela Hospice or St. Paul of the Cross Passionist Retreat & Conference Center.
Keeping everyone's safety in mind, guests are asked to wear a mask and maintain proper distance while attending services.