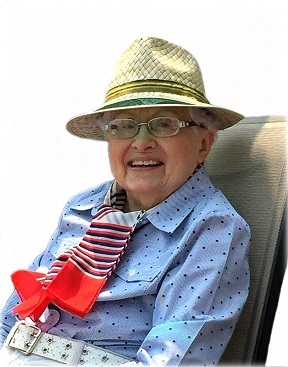 Ann M. Abdoo
May 24, 1918 - November 20, 2020
Ann M. Abdoo passed away November 20, 2020 at the age of 102.
She was the loving wife of the late David Aloysius ('91); devoted mother of Judy (Mike) Hatcher, Janet (Jack) Hammond, Nancy (Mike) Jayson, Nadine (Ken) Richter, David (Carol) Abdoo and the late Kathleen (John) Hoose; cherished grandmother of 12; great grandmother of many and dear sister of the late Datha Peden.
Ann Madeline was born in Rome, Georgia on May 24, 1918 to Clarence and Bessie. When Ann was in her 20's, she met David Abdoo while attending a roller-skating event in Detroit, Michigan. They were wed on March 1, 1943 at the Blessed Sacrament Cathedral in Detroit. They were blessed with 6 children: Judy, Janet, Nancy, Nadine, Kathleen, and David.
Ann lived a busy life, taking care of her children as they grew. They raised their family in Detroit, residing in their comfortable family home for nearly 40 years. Ann was a skilled seamstress and poet, creating works of art for her loved ones. She also enjoyed playing bridge and the piano. Ann was an active parishioner at Saint Mary of Redford and continued to hold strong in her faith throughout her lifetime.
Ann enjoyed going to Lake Huron in Lakeport, Michigan, relishing in the activities and affection of her family. She loved her grandchildren and great grandchildren, cherishing every moment spent together.
Private Funeral Services for Mrs. Abdoo have been held. She is laid to rest at Holy Sepulchre Cemetery, Southfield. In remembrance of Ann, please "Do a kind deed for someone in need".