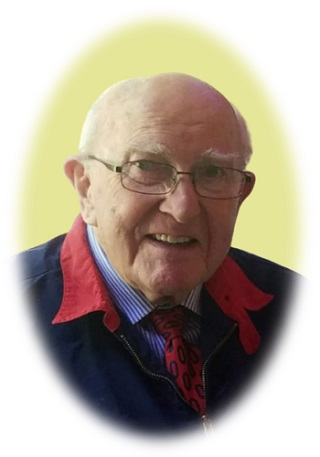 Lee James Seymour
March 25, 1923 - December 10, 2020
Lee J. Seymour of Plymouth passed away December 10, 2020 at the age of 97.
Lee Seymour was born on March 25, 1923 in Minneapolis, Minnesota to Lee and Vera Seymour. Lee attended and graduated from Great Neck High School in Long Island, New York, a triple letter athlete in baseball, football, and track. He furthered his education by enrolling at Michigan State University where he graduated with a bachelor's degree in engineering. While working at an engine test stand manufacturing company (George L Nankervis Co) he met the love of his life, Shirley Ann Wittbracht, and the two were wed in 1954. In 1959, Lee and five partners started their own test stand company SCANS named after the first letters of their last names. Lee's history in engine testing goes back to when he left college after his father died in 1943 and to help his mother who moved to Franklin, MI, and got a job as an engine tester. Lee travelled all over the world for SCANS and played golf in many locations.
Lee was a sociable guy who would jump at any opportunity to go out to lunch or dinner with family and friends. He remained athletic throughout his life and could often be found out on the green playing a round of golf with his pals. Lee was proud to have earned the rank of Eagle Scout; the values he gained in the Boy Scouts carried forward into his personal life. Above all else, family was most important to Lee. He will be dearly missed by all who knew him.
Lee was the beloved husband of the late Shirley for 52 years and dearest brother of the late Ann Haeger and Jane Barr. He was also survived by nieces, nephews, and many dear friends. .
Memorial contributions in Mr. Seymour's name are appreciated to United Service Organizations, Inc (USO).