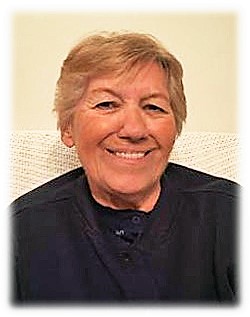 Patricia Dibert
September 2, 1938 - December 11, 2020
Patricia Krzysik Dibert, age 82 of Commerce, passed away at her home on December 11, 2020 with family members by her side. She was born on September 2, 1938, the only child of late Stephen and Julia Krzysik.
Pat was the beloved wife of late John (Jack) Sydney Dibert. Loving mother to her four children; Susan Schram, Stephen Dibert, Scott Dibert, and Shawn Dibert. She was a supportive grandmother to her four grandchildren; Jeremy and Alison Schram, Dylan Dibert, and Cassie Milspaugh Meeuwes. Also survived by her son-in law Joseph Schram, James Meeuwes, and daughter-in-law, Lisa Dibert and Rose Dibert.
Pat was very devoted to her immediate family, extended family, and long-time friends. She prided herself on keeping track of everyone's birthdays, anniversaries, special events, and where everyone was traveling on vacation. Pat bragged about how many friends from high school she kept in contact with on Facebook. She enjoyed meeting friends for lunch, exchanging books, and hearing about life's adventures and challenges from her grandchildren. Pat was an exceptional bookkeeper and continued these talents in her own home, with unapparelled organizational skills and attention to detail.
In her loving memory, a memorial will be planned at a future date.