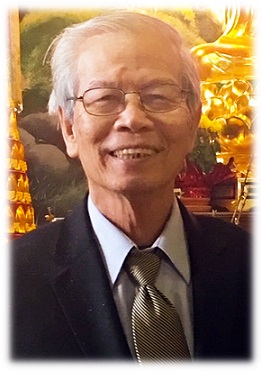 Tru Van Le
February 5, 1944 - December 29, 2020
Mr. Tru Le , age 76 of Westland , passed away December 29, 2020. He was a beloved husband of Cong Nguyen for 54 years. Loving father of Loan Le, Lynn Le, Lan Le, Lily Le, Truc Le, Lam Le, Trung Le, and Trung Le (young). Grandfather of Ly Nguyen, Nhi Nguyen, Tram Nguyen, Sang Nguyen, Britney Nguyen, Jason Ngo, Jacob Ngo, Jaylin Ngo, Hannah Le, Heide Le, Travis Le, Maddie Pickard, McKenzie Pickard, Ella Pickard, Viliana Birbili, Klevis Birbili, Ava Le and in-Laws Vuong Nguyen, Ton Nguyen, Jay Ngo, Daniel Pickard, Kelly Le, Vendim Birbili and Ni Nguyen.
Tru Le was born in Hue, Vietnam on February 5th, 1944. He graduated from police academy in 1966. That same year, he married his lovely wife Cong Nguyen. In 1967 they had their first daughter. He served as Chief of Police from 1965 till 1975. During this time, he actively supported the United States Army during the Vietnam War. From 1975 to 1982, he went to a re-education camp as a POW after North Vietnam took over the South. In 1991, he moved to the United States and started a new job as Machine Operator in a factory.
Tru was a talented writer with good handwriting and loved to write poems. He had passion for gardening, landscaping, and growing all sorts of beautiful flowers around the house. Tru was well organized and liked to keep everything clean around the house and workplace. He enjoyed watching soccer and discussing current affairs. Tru loved having a full house when all his children and grandchildren would come to visit. He was a great father and would visit all his children often and join in on all the birthday parties and specials events. We love you Dad!
Mr. Le's family will receive friends on Monday, January 4th, 2021 from 4 p.m. – 8 p.m. and Tuesday, January 5th, 2021 from 2 p.m. - 8 p.m. at McCabe Funeral Home: Canton Chapel, 851 N. Canton Center Rd., Canton. Mr. Le will be laid to rest at Knollwood Cemetery, Canton Township.