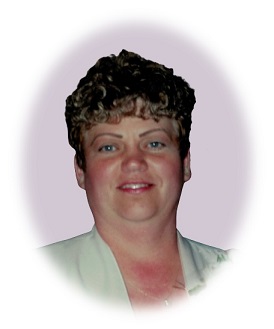 Wendy S. Jane
June 21, 1953 - January 5, 2021
Wendy Susan Jane, age 67 of Canton, passed away January 5, 2021.
Wendy was the beloved wife of Thomas Jane for 48 years. Loving mother of Matthew (Lauren Gold) Jane, Marissa (Gene) Kunkle, and Mark (Heather Garvock) Jane. Proud grandmother of Samuel, Aaron, Benjamin, Elizabeth, Catherine, David, Genevieve, and Oliver. Dear sister of Darrel (Sally) Olson and Gary (Yvonne) Olson and cherished aunt to her nieces and nephews.
Wendy was born June 21, 1953 in Minneapolis, Minnesota to Martin and Verna Olson. She graduated from Edina High School in 1971. During her sophomore year in high school, she met Tom at the local dance hall, The Purple Barn. The two fell in love and a few years later, they were married on June 30, 1972.
Following the birth of her children, Wendy devoted her life to raising them in a loving and supportive home. Nothing made her happier than being in the presence of those she loved. She was a room mother and team mother, never missing one of her children's activities. More recently, she could often be found proudly cheering at her grandchildren's dance recitals, baseball, basketball and soccer games, gymnastic meets, concerts, and Boy Scout events. She also was a caring child-care provider for many years.
Wendy loved traveling and vacationing with Tom. Some of her favorite trips included Disney World (going many times with her husband, children, and grandchildren), a long dreamed-of trip with her husband to Hawaii and a family trip in 2018 to Bar Harbor, Maine. Wendy was a devoted and loving wife to Tom. She was supportive of his career and proud of his military service. They honored the country together with visits to the Vietnam War Memorial and Pearl Harbor.
Wendy cherished her Swedish heritage, collecting numerous Scandinavian knick-knacks to adorn her home. Wendy also enjoyed reading, shopping with Marissa, going to the movies, cooking (she could be found reading cookbooks cover-to-cover), and listening to music. Her favorite artists were Celine Dion, Neil Diamond and Barbra Streisand. Wendy loved Christmas and the whole family loved her beautiful decorations and Christmas village. She passed her love of Christmas music on to her children and grandchildren. Wendy loved all animals and spending time with her dogs. She was so happy to have rescued her dog Oreo in recent years. Wendy was also known for her green thumb, growing beautiful roses, day lilies, and other plants. She was especially proud of her tomato plants. Above all else in her life was her steadfast devotion to her love Tom and their family.
Mrs. Jane will be laid to rest at Great Lakes National Cemetery.
In lieu of flowers, contributions may be made to Gleaners Community Food Bank (www.gcfb.org).