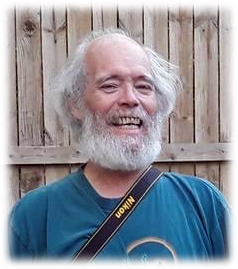 J. Scott Leach
May 29, 1958 - January 7, 2021
John Scott Leach, age 62 of Canton, passed away January 7, 2021.
Scott spent much of his earlier years working as a typesetter in graphic design. In his free time, he enjoyed boating on the Detroit River, traveling to different places to scuba dive and spending time at Post Bar downtown. In later years, Scott developed a deep passion for dogs, specifically Alaskan Malamutes. From shows to sledding, he loved it all. Above all, Scott's primary focus was his daughter and his dogs, and he looked forward to any dog outings with family and friends. Scott will be most remembered as an amazing and dedicated father, and a loyal friend. He will be deeply missed.
Scott was the loving father of Evelyn. He is also survived by his dogs Slush and Avalanche. He was preceded in death by his parents John and Marjorie, his wife Deborah, and his dog Gilligan.
Visitation for Scott will be held on Friday, January 15th, from 11:00 a.m. until the time of his service at 1:00 p.m. at McCabe Funeral Home, 851 N. Canton Center Rd., Canton. Burial will follow at 3:00 p.m. in Acacia Park Cemetery, Beverly Hills.
In lieu of flowers, donations in Scott's name are appreciated to AMAL: Alaskan Malamute Rescue