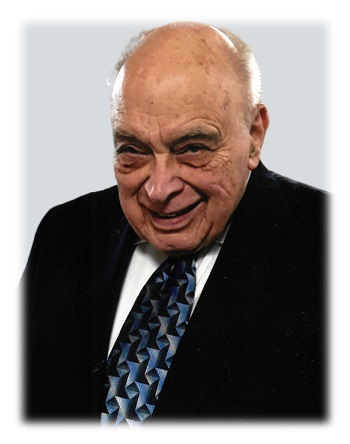 Richard Rex Longanbach
June 18, 1931 - January 10, 2021
Richard Rex (Dick) Longanbach passed peacefully on Sunday January 10, 2021 in Novi,Michigan. He was 89 years old.
Dick was born on June 18, 1931 in Fremont, Ohio to his parents, Carl Kenneth and Amilda Evelyn Longanbach. He attended Fremont Ross High School and Bowling Green State University, where he earned a Bachelor degree in secondary education. Shortly after graduating, he served in the Army for 2 years. He was responsible for teaching recruits as they entered the Armed Forces. While on leave during his first year, he married his high school and college sweetheart Ann Patricia (Pat) Voth on January 3, 1954. She joined him in Fort Smith, Arkansas where she was employed as a teacher. After his military service, they moved to Cleveland, Ohio where he was offered a position at Cleveland Graphite Bronze. Within a few years, they started a family and raised a daughter, Debra Faye, and son, Thomas Allan. With new job opportunities, he moved from Euclid to Willowick to Napoleon and to Van Wert, Ohio. The family moved to Michigan in 1973, where Dick spent most of his career working for Federal Mogul Corporation. All his life he enjoyed time on the water, either swimming, boating or an evening cruise with Pat. They traveled to Europe and spent many winters in Florida.
Dick is survived by his daughter Debra (Phillip) Thomas and son Thomas (Lynn) Longanbach; grandchildren Courtney (William) Ebert and Lauren Thomas; great-granddaughter Micayla Ebert and great-grandson Ryan Ebert; brother Thomas Longanbach (Charmaine). Dick is preceded in death by his wife Ann Patricia and his sister Faye Mayer (William Mayer)
A memorial service is planned in the Fall as we wish all friends and family to be safe and remain healthy.
In lieu of flowers, the family kindly requests donations are made to the American Heart Association or to Holy Spirit Lutheran Church, West Bloomfield Michigan.