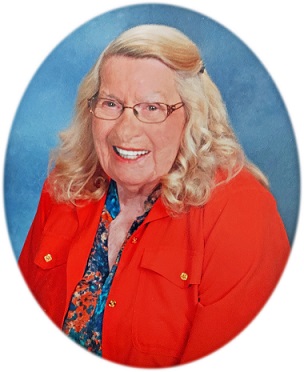 Sally J. Roach
March 12, 1928 - January 26, 2021
Sally J. Roach was born on March 12, 1928 in Detroit, Mi. to Irwin and Kathryn Nitz. She married Harry Roach on November 6, 1948. She was the loving mother of Susan, Gordon and Nancy. She lived in the Detroit area throughout her life. She passed away in her home on January 26, 2021 surrounded by her children.
Sally loved nature and the out of doors, going camping into her mid-80s! She loved to travel and was always eager to see new places. She was proud of the fact that she had been in every state in the Union and every province in Canada, as well as many foreign countries. She inspired her children to travel and frequently accompanied them on their adventures! She was a avid reader, which was the hardest blow as she lost her vision to macular degeneration.
Sally joined Rosedale Gardens Presbyterian Church of Livonia 20 years ago and enjoyed the many friendships she developed there.
Sally was preceded in death by her husband Harry, her parents, sister Eileen Bibby, and brother Roy Nitz. She is survived by her daughter Susan (Mary Faini) of Longmont, Colorado; son Gordon of Brighton, Mi.; daughter Nancy of Plymouth, Mi; as well as her brother Bill Nitz and his children Sandy McKenzie and David (Toni) Nitz.
A memorial service will be held at a later date at Rosedale Gardens Presbyterian Church. Memorial contributions may be made in her name to the Michigan Humane Society.