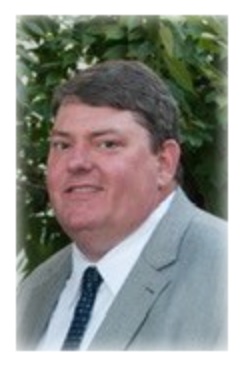 Michael J. Goff
February 14, 1967 - February 7, 2021
Michael Goff, age 53 of West Bloomfield, passed away on Sunday, February 7, 2021.
Michael Goff was born on February 14, 1967 in Detroit, Michigan to Carol and John Goff. He graduated from Andover High School in Bloomfield Hills in 1985. Michael earned a bachelor's degree in Packaging Engineering from Michigan State University in 1989 where he was a member of FIJI fraternity. Following graduation, he worked for various companies with over 15 years of dedication at Destaco.
Those who knew Michael—even just a little—knew he was an avid sports enthusiast, and in particular, a lifelong Michigan State fan. He enjoyed playing golf and coaching baseball for the Lakes Area Athletic Association. Michael was very loved by his two extended families and will be missed dearly by all who knew him.
Michael was the loving father of Lauren and Owen with their mother Lisa surviving. Dearest son of Carol and the late John Goff and brother of Gary.
Michael will lie in state Friday, February 12th, at 11:00 a.m. until the time of his Funeral Mass 12:00 p.m. at St. Fabian Catholic Church, 32200 W. 12 Mile Rd., Farmington Hills.
The Goff family will have a memorial picnic in Mr. Goff's honor on Saturday, June 19th at Independence Oak Park in Clarkston, Michigan.
Memorial Contributions can be directed to the family to be used for the Goff children college fund.