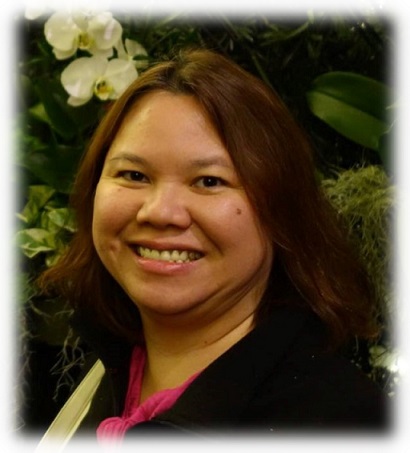 Tam Thi-Thu Tran
July 24, 1972 - March 7, 2021
Tam Thi-Thu Tran, age 48 of Farmington Hills, passed away March 7, 2021.
Tam Thi-Thu Tran was born on July 24, 1972 in Saigon, Vietnam, the only child of Bay Thi Luong and the late Vien Van Tran. Growing up in Saigon, Tam was a shy young girl that almost never left her house alone after night fall. Her school friends called her "the beauty queen with a frozen heart", as she never dated any boy during her school years. Tam's academic scoring was not too shabby either as she was always on top of her classes, especially in math. She briefly migrated to Australia for a few years before settling down in the United States in 1996.
While working a summer job, Tam met Sonny Nguyen and the two immediately fell in love; Sonny was her first love. They attended Grand Rapids Community College together for nearly 2 years before Tam attended Davenport University where she graduated with a bachelor's degree in Accounting. She also attended Henry Ford College where she received an associate degree in Computer Programming and would boast being awarded 4.0 GPA Honor Dean's List award. One of Sonny's fond memories of Tam was the time they skipped class and they ended up talking for hours about their future together. It was not long before Sonny proposed, and they wed on August 25th, 2001. In 2005, Tam and Sonny were blessed with the birth of their son, Stanley. It was a new journey for them having to take turns sleeping at night while the other would tend to Stanley, but their relationship only got better as they raised their son.
Tam worked for multiple companies throughout her life such as Amazon, Cintas, and Art Optical, but her favorite was working for Henry Ford College as a computer programmer. In her free time, she would hike trails surrounded by the beauty of nature or watch her favorite TV shows the ER, Law & Order, NCIS and the Cooking Channel. Tam enjoyed taking trips with her family to Disney World, Legoland, theme parks, and carnivals. She was a great chef and loved to cook meals for her family. Tam would say that the most important job of a woman's life is cooking and take caring of her husband and children. Tam had many meaningful conversations with her family, especially Sonny, and would often express that she lived her life with no regrets. Her memory will be forever treasured by her family and all who knew her.
Tam was the beloved wife of Sonny for 19 years. Loving mother of Stanley Nguyen. Dearest niece of Mot Thi Luong, Luom Thi Luong, and Kha Xuan Luong. She is also survived by many cherished cousins.
Visitation for Mrs. Tran will be held on Sunday, March 14, from 2:00 p.m. to 8:00 p.m., at McCabe Funeral Home, 31950 W. 12 Mile Rd., Farmington Hills. Her Funeral Service will follow on Monday, March 15, at 11:00 a.m. at McCabe Funeral Home. Interment will follow at Holy Sepulchre Cemetery, Southfield.