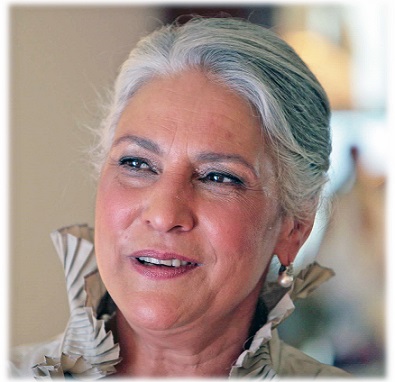 Markella Matheos
February 4, 1951 - March 8, 2021
Markella Matheos of Nicholson, Pennsylvania passed away in the comforting arms of her children. Markella was the devoted mother of Staci Zimmermann and John Matheos and loving mother-in-law to Jaime and Paul. She was Yiayia to her namesake Markella Grace, Alexandra, Georgia, and Luke. Markella is survived by her mother Maritsa Loizos, and preceded in death by her Father Constantine and her beautiful sister Irene Scarvelis.
Markella was like no other. Her strength came from her love and most genuine appreciation of life. She saw beauty and value in everything, but particularly in the natural world – the mountains, the streams, the forests, the earth. She was such an example of strength and fortitude. Her adventurous spirit blazed her path through life. She could do it all; she was an incredible cook, a truly organic gardener, a lumber jill with surprisingly solid wood-chopping skills, a self-taught naturopath, a healer, a creator and a crafter, a business woman, an advocate, a wise teacher and student. She saw the value in the small but significant things. She loved her garden, she loved her dogs, and she absolutely loved finding a vintage piece of anything. She enjoyed thrifting and going to estate sales and had a keen eye at finding little treasures to sell at her antique shop in Downtown Nicholson. She was a sharp political sparrer. A true patriot. She was never one to shy away from respectfully voicing her opinions. She was a conversationalist. She was funny and could find humor in everything – the more ridiculous the better. She was a thinker. Always weighing and assessing. Mostly she was also a doer – accomplishing so much by just getting down and getting her hands dirty. For her, nothing was impossible. Well, at least after her morning coffee.
Her friends and family would describe her as bold, courageous, brilliant, loving, forgiving, sensitive, tough, comforting, and so strikingly beautiful. Her legacy will live on in Staci, John, Jaime, Paul, and all of her adoring grandchildren who loved her immeasurably. Everything is dimmer today, but we feel comfort in knowing she has landed among the stars. The night sky is now a little brighter and there is a little more conversation in heaven.
Due to current Covid restrictions, the family will be holding a private funeral and burial service.
In lieu of flowers, memorial donations in Markella's name are appreciated to Holy Cross Greek Orthodox Church, Farmington Hills, Michigan or Saints Markella and Demetrios Greek Orthodox Church, Mary Esther, FL.