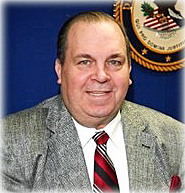 Richard L. Delonis
March 30, 1942 - March 11, 2021
Richard L. Delonis, age 78, passed away March 11, 2021. He was born in Detroit on March 30, 1942 to the late Leonard and Irene. He was the beloved husband of Felicia for 54 years. Loving father of Nancy (Steve) Conley, Rick (Lise), Melissa (Brian) Hill, Pamela (Michael) Schira and Jeff (Elizabeth). Proud grandfather of T.J. (Kelly) Jablonski, Courtny Delonis, Jon Conley, Derek Schira, Kailyn Delonis, Christina Schira, Tim Hill, Rick Delonis, Matthew Schira, Alicia Hill, Joey Hill, Nathan Schira, Nicholas Schira, Claire Delonis, Lucas Delonis and the late Rachel Schira. Dear brother of Thaddeus (Mary), the late Robert (Susan) and brother-in-law of Frances Pazur. Also survived by many nieces and nephews.
Services for Richard will be privately held.
Memorial donations in his name are appreciated to St. Jude Children's Research Hospital, Capuchin Soup Kitchen, Wounded Warrior Project and Sacred Heart Seminary.