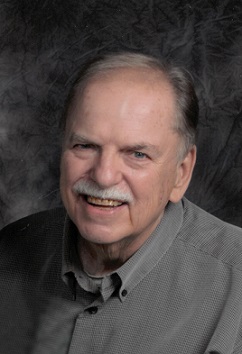 Robert A. Francis
January 15, 1941 - March 12, 2021
Robert A. Francis passed away March 12, 2021 at the age of 80. He was the loving husband of Janet for 47 years; devoted father of Wendy (Jeff) Zabel, Carol Miller, and Susan (Jeff) Palutis; cherished grandfather of Matthew Burkey and Jeffrey Palutis; beloved godfather of Alan Borowiak; and dear brother of John T. (Joan) Francis, Jr. and the late Dorothy Francis, late Dolores Borowiak and late brother Arthur. He also leaves several nieces and nephews.
Robert Arthur was born on January 15, 1941 in Detroit, Michigan to John and Cecelia Francis. He grew up in Hamtramck, graduating from Hamtramck High School in 1958. Robert joined the National Guard in 1962, serving until 1965 and later with the Reserves until 1968. He worked for Burroughs, now Unisys, for 17 years before finding himself at ATT. Robert retired from ATT in 2001 after 23 years of dedication. After retirement, he worked as a driver for local car dealerships for several years.
Robert was a true Detroiter and a classic car enthusiast. He frequented the Dream Cruise and could tell you the make and model of any car you pointed out. Robert was fond of visiting Belle Isle with his daughters and watching timeless movies with his wife, Janet. He hosted an annual 4th of July BBQ party for many years, soaking in the moments with his loved ones. A family cruise in 2017 was a highlight for Robert. He enjoyed giving his grandchildren advice and was a true dog lover, always taking care of his pups. Being a husband, father, and grandfather brought Robert his greatest joy. He will be greatly missed.
Mr. Francis' family will receive friends on Friday, March 19th, from 2 p.m. – 7 p.m. at McCabe Funeral Home, 31950 W. 12 Mile Rd., Farmington Hills. He will lie in state Saturday, March 20th, at 10 a.m. until the time of his Funeral Service at 11 a.m. at Franklin Community Church, 26425 Wellington Rd, Franklin. In lieu of flowers, Memorial Contributions to the Franklin Community Church, Anti Cruelty Society or other dog rescue of your choice, or Cancer Research is appreciated.