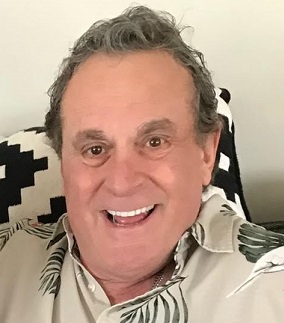 Thomas Anthony Cibor
May 19, 1954 - March 14, 2021
Thomas Anthony Cibor passed away March 14, 2021 at the age of 66.
Tom, known by his close family and friends as "TopCat," and affectionately called "Mepa" by his two beloved grandchildren, was born on May 19, 1954 in Detroit, Michigan to Anthony and Esther Cibor. Growing up, Tom excelled in athletics, playing baseball, tennis, golf, and above all, hockey. After graduating Edsel Ford High School, Tom earned an associate degree at Henry Ford Community College and went on to work for the Ford Motor Company, eventually passing a rigorous test in order to qualify for an apprenticeship that enabled him to become an electrician. He retired after 32 years of dedicated service to Ford Motor Company, and went on to work during his early retirement at Dearborn Hills Golf Course.
Ask anyone who knew Tom and they will tell you how passionate he was about the game of hockey, and in particular the Red Wings. In fact, one of his most exciting and memorable experiences was meeting Mr. Hockey himself, Gordie Howe, with his family for his 33rd birthday. The passion for hockey was instilled in him at a young age by his own dad, Anthony "Art" Cibor, and was passed on by Tom to his sons, Tim and Ryan. To encourage his sons' pure joy of the game, Tom crafted yearly ice rinks in his half acre backyard. Often rising as early as 3 a.m.,Tom would battle the bitter cold to water the rink for hours, creating a larger and more perfect sheet of ice with each passing year. This frozen field was enjoyed by his sons and their friends and the source of countless memories. Oftentimes, he and his sons would skate together for hours, long into the night, with the sounds of Bruce Martyn and the Red Wings echoing across the giant snow banks.
Tom's life was rooted in his Catholic faith and was filled with devotion to his family. He worked tirelessly to provide a wonderful childhood for his sons, full of opportunities, and helped instill in them the core values that all people of good heart share. Though his life was filled with intense moments of joy, like each and every time he greeted his two beautiful grandchildren with his famous bear hugs, his greatest happiness came from watching his sons grow up as not only brothers, but best friends.
Tom was the beloved husband of Nancy for 45 years, who he met at the age of eighteen while playing football on the beach to the sweet sounds of Elton John's "Rocketman." He was the loving father of Timothy Thomas (Sara) and Ryan Thomas (Lauren) Cibor and proud grandfather of Catherine and Simon. He also leaves behind his four-legged fluffball, Reilly, and has been reunited with his other furry friends: Magic, Chelsea, Tootsie, and Apollo. Tom is also once again with his mother, Esther, and sister, Marilyn. But perhaps most importantly of all, Tom is at last able to play a game of catch with his dad, Art, and skate the rinks of heaven with him, forever.
Visitation for Mr. Cibor will be held Sunday, March 21st, from 3:00 p.m. to 7:00 p.m. with a Rosary Service at 6:00 p.m. at McCabe Funeral Home, 31950 W. 12 Mile Rd., Farmington Hills. He will lie in state Monday, March 22nd, at 10:00 a.m. until the time of his Funeral Mass at 10:30 a.m. at St. Fabian Catholic Church, 32200 W. 12 Mile Rd., Farmington Hills. Interment will follow at Holy Sepulchre Cemetery, Southfield.
Memorial contributions in Mr. Cibor's name can be made to Leader Dogs for the Blind, 1039 S. Rochester Rd., Rochester Hills, MI 48307 - www.leaderdog.org/donate or ProLIFE Across AMERICA, P.O. Box 18669 Minneapolis, MN 55418 - www.prolifeacrossamerica.org/donate