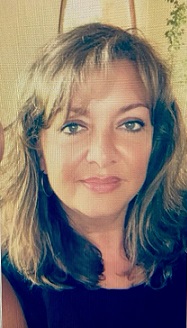 Elvira Juncaj Lumaj
April 3, 1969 - April 4, 2021
It is with our deepest sorrow that we inform you of the death of our precious wife and mother, Elvira Juncaj Lumaj, on April 4, 2021 at the age of 52.
Beloved Elvira is survived by her husband, Ndoc (Nick) Pashko Lumaj and her children, Christiana, Christian, Ciara and Cianni.
Elvira is the dear daughter of Fran Marku Juncaj and Tone Marke Juncaj and the dearest sister of Mark, Lily, and Antoneta.
Visitation will be held Friday, April 9th, from 4 p.m. - 9 p.m. at McCabe Funeral Home, 31950 W. 12 Mile Rd., Farmington Hills, MI 48334.
Mass will be held on Saturday, April 10th, at 10 a.m. with in state beginning at 9:30 a.m. at Our Lady of Albanians Church, 29350 Lahser Rd., Southfield, MI. Her burial will follow at Holy Sepulchre Cemetery, 25800 W. 10 Mile Rd., Southfield, MI 48033.
May our sweetheart rest in eternal peace with Jesus, Blessed Mary and all the angels and saints who we know welcomed her into Heaven with open arms!