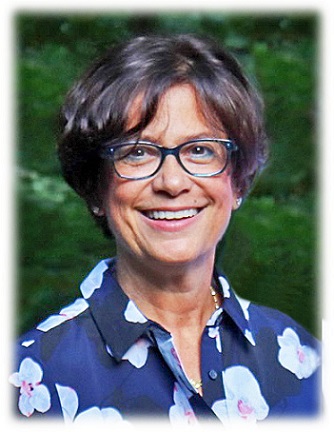 Janet Lazarou-Stewart
January 13, 1963 - August 15, 2021
In loving memory of Janet Lazarou-Stewart, age 58, who fell asleep in the Lord on Sunday, August 15, 2021 in Bloomfield Hills, Michigan.
Janet was born January 13, 1963 in Windsor, Ontario to Nicholas and Mary Marjorie (Cargas) Lazarou. She was a graduate of Wylie E. Groves High School and went on to study at the University of Michigan, where she earned Bachelor of Arts degrees in Art History and Psychology. Following her passion for art, she began her career at Artspace Gallery in Birmingham and simultaneously started her own business, ARTiFACTS, working as an art consultant and dealer for over 35 years. During this time, she also served as a board member of the Friends of Modern Art at the Detroit Institute of Arts for nine years.
She married James R. Stewart, Jr. in the summer of 1987. Together, they had two sons whom they raised in the Greek Orthodox faith.
Janet is survived by her husband Jim; sons Paul and Mark; sister Denise (Andrew) Bittinger; brother-in-law Bruce (Tami) Stewart; sister-in-law Audrey (Thomas) Dabareiner; and many nieces, nephews, and Godchildren. She was preceded in death by her parents, Nick and Marge.
Her eye for beauty extended beyond the art world - she is remembered for her wonderful sense of style and ability to see the best qualities in everyone. She made lasting friendships everywhere she went and always made the effort to stay connected. Janet's favorite activity was entertaining and she relished in planning the details for her next event. She never cooked the same meal twice and cherished every moment spent around the dinner table with her family.
Janet's strength was also admired - both in her Orthodox faith and in her courageous battle with Multiple Sclerosis. She held fast to her convictions and instilled these values in those closest to her. Her selfless dedication to her family, friends, and church will be missed, and her timeless lessons will never be forgotten.
Visitation for Janet will be held on Thursday, August 19th, from 2:00 p.m. until 8:00 p.m. with a 7:00 p.m. Trisagion Service at McCabe Funeral Home, 31950 W. 12 Mile Rd., Farmington Hills. She will lie in state on Friday, August 20th, at 9:30 a.m. until the time of her Funeral Liturgy at 10:00 a.m. at St. George Greek Orthodox Church, 43816 Woodward Ave., Bloomfield Hills. Burial will follow in Franklin Cemetery.
Donations in memory of Janet may be made to St. George Greek Orthodox Church, 43816 Woodward Ave., Bloomfield Hills, Michigan, 48302.