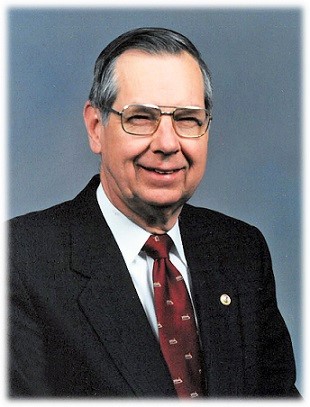 Thomas K. Brichford
February 1, 1934 - August 26, 2021
Thomas Kenning Brichford died peacefully in Beaumont Hospital on August 26, 2021 following six weeks of care. He was born in the family home in Mentor, Ohio, on February 1, 1934, to Inez (Cottrell) and Kenning Brichford. Tom was preceded in death by his infant brother Keith, his parents and his son David. He is survived by his wife Carol (Fliedner), daughter-in-law Karen (Petersen), son Mark (Debra Davis), son William and daughter Nancy (Dave) Myers. Also surviving are grandchildren: Karl Brichford (Mary Probelski), Kelsey (Michael) Mangeni, Meredy (Jake) Roorda, Kenning Brichford, and Natalie, Elizabeth, Jack, Lauren and Andrew Myers.
Tom graduated from Case Institute of Technology with a Bachelor of Science in Mechanical Engineering, Chrysler Institute with a Masters in Automotive Engineering and earned a Juris Doctor degree from Wayne State University Law School. He worked for Chrysler Corporation, but spent the majority of his working years as an Executive Engineer at Ford Motor Company.
Family was always a priority for Tom, so he became an active volunteer in the Redford Township Unicycle Club when his son David began the organization. He loved to travel, and church was important to him. He pursued family genealogy, was fully involved in older trucks and tractors (especially Fords) and enjoyed being a docent in the Detroit Urban Railway station at Greenmead Historical Village. He was an active member of FREE (Ford Retired Executive Engineers) and the Indian Trails Investment Club. He never saw an animal he didn't love.
Donations in his memory may be made to Franklin Community Church (26425 Wellington, Franklin, MI 48025), Greenmead Historical Village (20501 Newburgh Road, Livonia, MI 48152) or Michigan Humane (30300 Telegraph Road, Ste 220, Bingham Farms, MI 48025).
Private family services will take place. A public memorial service for Tom will be planned for a future date. Arrangements entrusted to McCabe Funeral Home, Farmington Hills.