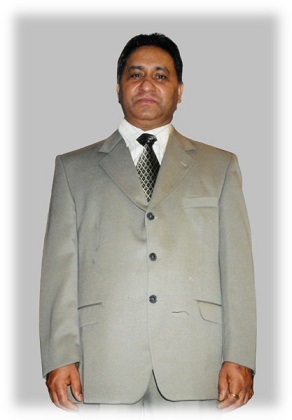 Mahinder Saini
May 1, 1958 - August 29, 2021
Mahinder Saini of Farmington Hills, Michigan, passed away on Sunday, August 29, 2021.
He was born in Punjab on May 1, 1958 and lived a fulfilling life as a professional chef, devoted father and charitable member of the Sikh community.
He is survived by his wife, Resham Kaur, and three daughters: Sandeep Saini, Pardeep Kaur and Kirandeep Saini.
Mahinder was a devoted father and grandfather, known to spoil his girls and give them anything they asked for.
His legacy will live on through his daughters and grandchildren.
Mr. Saini's family will receive friends on Wednesday, September 1st, with viewing and prayers begining at 10:00 a.m. at McCabe Funeral Home, 31950 W. 12 Mile Rd., Farmington Hills. Final Prayer and Langar will be held at 2:00 p.m. at Darbar Sri Guru Granth Sahib Ji, 48055 Michigan Avenue, Canton, Michigan 48188.
A live-streaming of Mr. Saini's funeral service may be viewed at https://www.youtube.com/watch?v=ceOOV6N_ryo