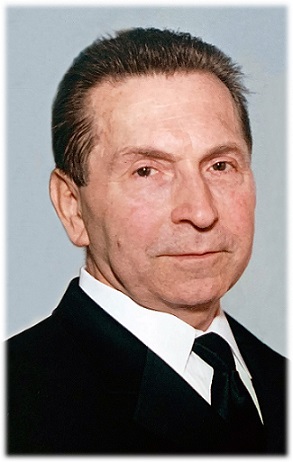 Nikola Milosevich
April 10, 1939 - August 28, 2021
Nikola Milosevich, age 82 of Farmington Hills, passed away August 28, 2021.
He was the beloved husband of Vida for 57 years. Loving father of Velko (Sook), Tom (Anna) and Tanya (Brooks Rawlins). Proud grandfather of Vlado, Olivia, Nikola, Mila, Evan, Luka and Brooks. Also survived by his sister Jovka Saveski and brothers-in-law Zlatko (Zorica) Petrovich and Vasko (Vaska) Petrovich. Predeceased by parents Kosta and Bora and brothers Goce, Lazo and Alex.
Visitation for Mr. Milosevich will be held on Wednesday, September 1st, from 4:00 p.m. until 9:00 p.m. and Thursday, September 2nd, from 1:00 p.m. until 8:00 p.m. at McCabe Funeral Home, 31950 W. 12 Mile Rd., Farmington Hills. He will lie in state on Friday, September 3rd, at 10:00 a.m. until the time of the Funeral Liturgy at 10:30 a.m. at Saint Petka Serbian Orthodox Church - Vratnica, 1755 E. Wattles Rd., Troy. Burial will follow in Glen Eden Cemetery, Livonia.
Memorial donations in Nick's name are appreciated to St. Petka Serbian Orthodox Church.