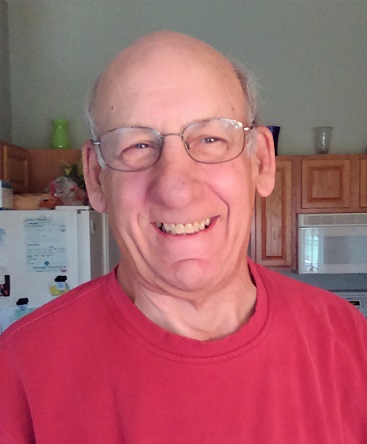 Allen Chumita
August 18, 1944 - September 2, 2021
Allen Chumita, age 77 of Canton, passed away September 2, 2021.
Allen was born in Detroit on August 18, 1944 to Alexander and Mary Lou Chumita. He served in the U.S. Army and was very proud to be a Vietnam Veteran. When his time in the service was done, friends quickly bestowed him the nickname, "Gomer". Allen went on to dedicate many hard-working years to Chrysler Automotive, but always found the time to relax and enjoy a Miller Lite. There was only one thing Allen loved more than the game of golf, and that was his dear family. He was a wonderful husband and father and will truly be missed beyond measure.
Allen was the beloved husband of Jeanette for 52 years. Loving father of Jenn and Sarah (Sean Mcneilly). Dear brother of David, Alex and Diane.
Visitation for Allen will be held on Monday, September 6th, from 4:00 p.m. until 8:00 p.m. at McCabe Funeral Home, 851 N. Canton Center Rd., Canton. He will lie in state on Tuesday, September 7th, from 10:00 a.m. until the time of his Funeral Mass at 10:30 a.m. at St. Thomas a'Becket Catholic Church, 555 S. Lilley Rd., Canton. Burial will follow in Holy Sepulchre Cemetery, Southfield.
Memorial contributions in Allen's name may be made to Dominican Nuns of Our Lady of Mt. Thabor Monastery, 1295 Bald Eagle Lake Rd., Ortonville, MI 48462.