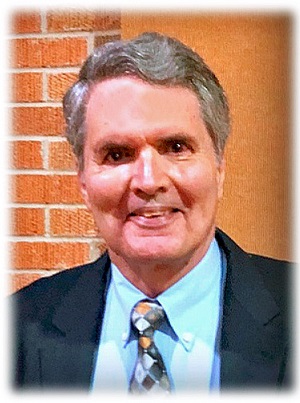 Mark P. McCrae
August 2, 1956 - August 29, 2021
Mark P. McCrae, age 65 of Detroit, passed away suddenly on August 29, 2021.
Mark was born in Cincinnati, Ohio on August 2, 1956. Growing up, Mark became used to moving frequently due to his father's job. From early on, he was anxious to join his grandfather's business, the McCrae X-Ray Company, which served doctors and hospitals throughout the Detroit area. He enjoyed accompanying his father on Saturdays and helped by washing windows and taking inventory. A pivotal move to Severna Park, Maryland is where Mark would accept the Lord Jesus Christ as his Master and Savior. The next stop on his journey would find him in Upper St. Clair, Pennsylvania. There he started high school and was a member of their baseball and wrestling teams. He achieved his National Merit status and transferred to Solon High School in Ohio where he continued to enjoy baseball and performed lead role in his senior play, "The Teahouse of the August Moon."
After graduation from Solon High School as a National Merit Scholar, Mark was awarded a scholarship to Purdue University. He went on to earn his Bachelor of Science in Electrical Engineering from Virginia Polytechnic Institute & State University. Mark's career started in medical equipment, where he drove his van from coast to coast and throughout the United States, introducing products and their use to medical professionals. He eventually took a job in Southern California, working technical tasks on short term assignments in the San Francisco and Los Angeles area.
Moving back to Detroit and living in the house that his grandfather built in 1935, Mark was a proud member of the Grandmont Community. He quickly grew to love the neighborhood, along with the people in it. Being very active and involved, he designed the community's webpage and remained their site's webmaster. He was also a member of their Radio Patrol Committee and participated in weekly patrols of the neighborhood.
Mark had a great memory for facts, loved humor and laughed easily. Although he rarely talked first, once initiated, the conversation with Mark flowed easily. He was very close with his family, and above all else, Mark loved the Lord. His walk with Jesus Christ was constant and strong.
Mark was the cherished son of John (the late Dawn) and Sally (the late Derk) Kuyper. Loving brother of Glenn. Dear uncle of Duncan and Scott.
Visitation for Mark will be held on Wednesday, September 8th, from 10:30 a.m. until the time of his Funeral Service at 11:30 a.m. at McCabe Funeral Home, 31950 W. 12 Mile Rd., Farmington Hills. Burial will follow in Acacia Park Cemetery, 31300 Southfield Rd., Beverly Hills.
In lieu of flowers, memorial donations in Mark's name are appreciated to the Grandmont Community Association Scholarship, G.C.A., P.O. Box 27790, Detroit, Michigan 48227.