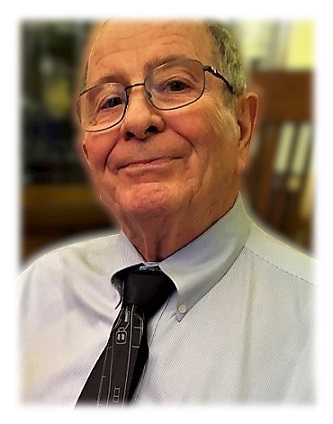 Christian Paul Daelemans, Sr.
January 30, 1936 - September 7, 2021
Christian Paul Daelemans, Sr. passed away peacefully on September 7th, 2021, surrounded by his beloved family. He was 85 years old.
He was born to George and Helen Daelemans in New York City. While attending St. Louis University he met Rita Hollnagel, the love of his life. They lived in several states early in their marriage before settling permanently in Michigan.
Paul's deep devotion to his family was the driving force of his life. He left for work every morning at 5 am in order to come home earlier to spend more time with his family, and he would tape record bedtime stories for his children when he had to travel for work. When his grandchildren were born, he always tried to be the first to arrive at the hospital to meet them. Paul is remembered for giving the best hugs, forming deep friendships with so many, and being an avid storyteller and an even better listener. He was a scout master and a friend and father to the spouses of his children and many others.
He was an engineer who worked in the aerospace and automotive industries and who mentored countless engineers during his long career. After his retirement in 2014, he volunteered for the West Bloomfield Library and the Detroit Institute of Arts—roles he took seriously, and he tried to never miss a shift.
Paul is survived by Rita, his adored wife of more than 60 years; his four cherished children, C. Paul Daelemans, Jr., married to Renie; Kathleen Daelemans; Carol Gorelick, married to Marc; Talitha Shamaly, married to Todd; and treasured grandchildren Emily Daelemans; Erin Gorelick, married to Justin Dickerson; and Maya Gorelick.
A private memorial service for immediate family is planned. In lieu of flowers, the family asks for donations to the charity of your choice to be made in his name.