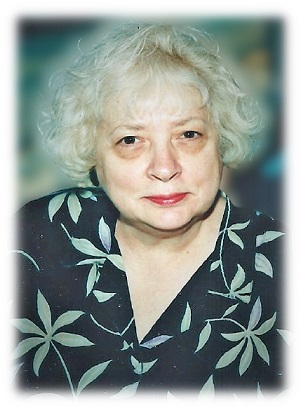 Catherine Huben
August 12, 1935 - August 21, 2021
Catherine (Ciaramitaro) Huben passed away on August 21, 2021 at home surrounded by family, from complications of Dementia and a broken heart. She was 86.
Mrs. Huben, daughter of Adeline and Carl Ciaramitaro grew up in both Altadena California and Detroit Michigan with her Sister Josephine (Pfeiffer). In addition to raising her 6 children, Catherine began to fulfill her lifelong dream of getting a college education and eventually graduated with distinction from the University of Michigan with a degree in English in 1982. She went on to receive her master's degree in Linguistics, and became a writer and freelance editor. Catherine was editor for several years for the "Harvest" Literary magazine at OCC and was very involved in several poetry societies. Over the years, Catherine won several awards for her writing and beautiful poetry and continued to take poetry classes into her early 80's. Catherine was an incredible artist, always painting and creating beautiful stained-glass lamps and other pieces of art. She published 2 instructional books, to create her version of a sundial with stained-glass entitled "Sun tiles".
Mrs. Huben was a loving and devoted Mother and Grandmother to many. Her home in West Bloomfield served as ground zero for friends of all ages when her children were young and remained a place of joyful gatherings as her children have grown and her neighbors and friends reached retirement.
Catherine is survived by her son Peter Huben (Laura), daughter Catherine Huben (Bill Perry), daughter Susan Barragato (Doug), daughter Sharon Troyan (Brian) and daughter Dr. Marianne Huben (Spyros Drutis), 9 grandchildren and 4 great grandchildren. She is preceded in death by her beloved husband of 65 years, Clayton Antone Huben and her beloved son Carl Clayton Huben.
Memorial visitation for Mrs. Huben will be held Saturday, October 2nd, from 11:30 a.m. to 1:00 p.m. at McCabe Funeral Home, 31950 W. 12 Mile Rd., Farmington Hills. A funeral luncheon will follow at Farmington Hills Manor, 23666 Orchard Lake Rd, Farmington Hills.
In lieu of flowers, memorial donations in Mrs. Huben's name are appreciated to the Michigan Humane Society, 30300 Telegraph Road, Suite 220, Bingham Farms, MI 48025.