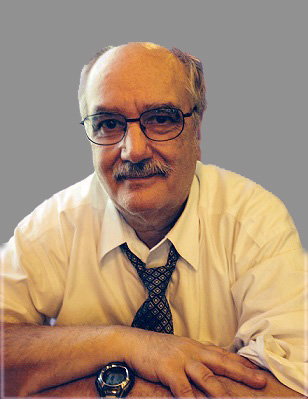 Dr. Michael Giangrande
December 28, 1944 - September 11, 2021
Dr. Michael Giangrande passed away September 11, 2021 at the age of 76. He was the loving husband of Patti for 38 years and devoted father of Emily.
Michael was born on December 28, 1944 in Detroit, Michigan to Emilia and Dominic Giangrande. He was a graduate of St. Joseph High School and went onto study bio physics at Wayne State University. After earning his doctorate, Michael completed a postdoctoral fellowship at the University of Ontario. Following graduation, he began working as a professor at Oakland Community College. "Dr G.", as he was known by students, was a very popular teacher, and was recognized with a "Faculty of the Year" award.
As Michael continued his career at Oakland, he met Patricia Antonow. The couple briefly dated before tying the knot on August 13, 1983 at Our Lady of Fatima. Michael and Patti began their life, blessed with their daughter Emily. Michael continued to work, supporting his family was of the most importance.
Photography was a skill Michael had learned at a young age, taking photos to make extra money was once a necessity had now become a talent he would share, often taking photos for school and church activities. Michael loved to sing Italian opera, spending one season performing with the Michigan Opera Theatre. He also loved Big Band and Classical music. Michael was an avid reader, always striving to learn. He enjoyed watching football, especially Notre Dame. Michael was a devout Catholic, keeping his faith close to his heart throughout the entirety of his life. His caring influence will be missed by his beloved family and friends.
Dr. Giangrande's family will receive friends on Monday, September 13th, from 5 p.m. – 8 p.m. and Tuesday, September 14th, from 2 p.m. – 8 p.m. with a 7 p.m. Rosary Service at McCabe Funeral Home, 31950 W. 12 Mile Rd., Farmington Hills. He will lie in state on Wednesday, September 15th, at 10 a.m. until the time of his Funeral Mass at 10:30 a.m. at St. Fabian Catholic Church, 32200 W. 12 Mile Road, Farmington Hills. A private inurnment will take place.