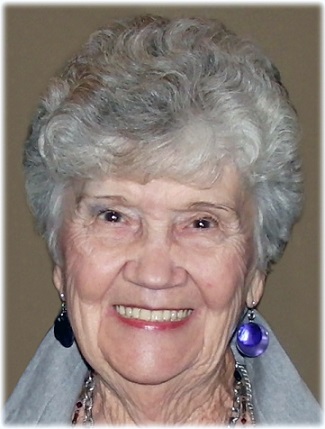 Rita Foresi
January 30, 1928 - September 27, 2021
Rita Foresi – beloved wife, mother, grandmother, great-grandmother, aunt, and friend—passed away peacefully in her home on September 27, 2021. Rita is survived by her children, Gregory Foresi, Adele Acheson, and James Foresi and her brother, Gregory Massara. Her husband, Serge Foresi, and daughters, Denise Ward and Marie Spencer, passed before her. A Memorial Mass will be held at 9:00 a.m., Saturday, November 13th, at Prince of Peace Catholic Church, 4300 Walnut Lake Road, West Bloomfield, MI.
Rita's crew was large because she cared about everyone she met. An inexhaustive list of family and friends includes Paula Foresi, Craig Spencer, Michael Acheson, Justin Schenk, Scott and Amber Naz, Greg Foresi (Jr), Ericka and Wade Fink, Elena Spencer, Max Acheson, Mitch Acheson, Olivia Foresi, Emma Foresi, Milo Drummond, Vera Drummond, Blake Naz, Drew Naz, Lillian Fink, Donald Massara, Michelle Nordberg, Juanita Martinez, Helen Thornsberry, and Juanita Hernandez.
Rita was uniquely genuine, inquisitive and witty. She listened to everyone's story and she remembered it. She thought kindly and cared about everyone she met. She was intelligent, charming and, if not the life of the party, a huge proponent of the party. If you were fortunate enough to be in a room with Rita, she would want to hear the joys and troubles in your life, the triumphs and missteps, your story. She would be there for you no matter the circumstance. It is hard to say loudly enough the privilege of knowing someone whose inherent nature was kind.
Rita was born on January 30, 1928 in Gary, Indiana. Her family moved to Detroit, MI where she lived until 1978 and relocated to Howell, MI when Serge retired from the Detroit Fire Fighters. Rita worked for Tom Kizer Law in Howell for many years. Even though she didn't touch a computer until her sixties, she became a whiz at word processing and a go-to resource for computer support. After Serge passed, Rita moved to All Seasons Senior Living Facility in West Bloomfield, MI. She was an avid reader, an excellent golfer, and a formidable Scrabble opponent. She was sharp.
She gained her strength from personal interactions – from direct relatives in Detroit, to the community of Howell and to her peers and support at All Seasons – and it kept her engaged until the end. She had a fundamental understanding of the interconnectedness of those around her and grasped its importance in a way that escapes most of us. We could all stand to be more like her.
Those wishing to honor Rita's memory with a memorial donation in her name may do so to the Michigan Parkinson's Foundation, 30400 Telegraph Road, Suite 150, Bingham Farms, MI 48025