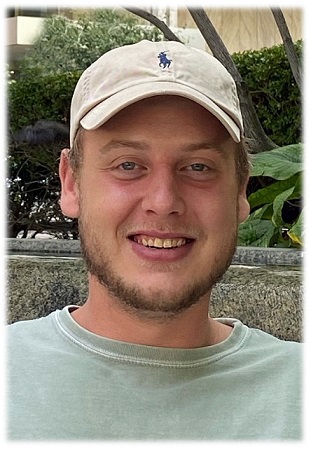 Zachary Murphy
August 11, 1993 - October 23, 2021
Zachary Patrick Murphy, age 28, passed away October 23, 2021. He was born on August 11, 1993, in Pontiac, Michigan to Jeffrey and Kristin Murphy and raised in Farmington Hills.
A gentle soul with an authentic kindness to match, Zach was always willing to lend a hand and show how much he cared for those he loved the most. His generosity and ability to empathize with others gained many friendships, while his fearless affection made it easy to trust his genuine intentions. He enjoyed spending time outdoors and appreciated all the beauty nature had to offer, which included a love for all animals. Zach had a smart and gifted mind with a curiosity that led him on a constant search for answers. He was an avid reader with a book always nearby. He was bold and opinionated, but always respected others in conversation. Zach was also so spirited and funny, with a contagious laugh that could bring the roof down. Most of all, Zach will be remembered as a fighter whose tenacity never wavered. He treasured his dear family and the love and devotion they shared. Zach will truly be missed beyond measure by all who knew him.
Zach was the cherished son of Jeff and Kris. Loving brother of Nick. Dear grandson of Patricia and Patrick Murphy, and Gil and Pam Livingston. Nephew of Terry (Angela) Livingston, and Cheryl (Mike) Auten. Cousin of Tim (Ashley) Auten, and Henry and Mary Livingston. Zach is also survived by his dear girlfriend, Nikki Schingeck, and her daughter River.
Memorial visitation for Zach will be held on Thursday, October 28th, 2021 from 1:30 p.m. until 9:00 p.m. with a 7:00 p.m. Memorial Service at McCabe Funeral Home, 31950 W. 12 Mile Rd., Farmington Hills.
Any donations received by the family in Zach's memory will be shared with Mariners Inn Detroit - Men's Treatment Center.