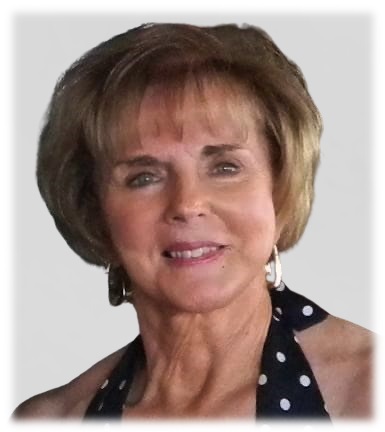 Meribah E. Bodack
May 14, 1935 - October 27, 2021
Meribah E. Bodack, 86, of Farmington Hills, died peacefully on October 27, 2021, held in the arms of her loving Husband, Bob Bodack.
Visitation for Mrs. Bodack will be held on Tuesday, November 2nd, from 5:00 to 8:00 p.m. and Wednesday, November 3rd, from 2:00 to 6:00 PM at McCabe Funeral Home, 31950 West 12 Mile Road, Farmington Hills. She will lie in state on Thursday, November 4th, at 10:00 a.m. until the time of her Funeral Service at 10:30 a.m. at Trinity in the Woods Episcopal Church, 26880 La Muera Street, Farmington Hills, presided over by the Rector: The Very Reverend Julia Huttar Bailey. A luncheon will be held following Mrs. Bodack's Funeral Service at Ciao Italian Bistro, 6199 Orchard Lake Rd, West Bloomfield (Just north of Maple Rd on East side of road).
Meribah is survived by her Loving & Devoted Husband Robert (Bob) Bodack.
"Walking thru Life with you Ma'am, has been a very Gracious thing".
She is also survived by her children & step-children, April (Chuck) Szymkowski, Robert Garbin Jr, Stephanie (Scott) Steele, Heidi (Chip) Gulley, Michael (Sarah) Bodack, Jessica (Jacques) Millet, Lindsay (Brendan) Rogan; her grandchildren, Jason Szymkowski, Megan Szymkowski, Rick (Kelly) Stuart, Scarlett Stuart, John Steele, Nick (Jacqueline) Garbin, Leslie Garbin, Claude (Julie) Gulley, Ciara (BJ) Smith, Cheyene Gulley, Sam Bodack, Ben Bodack, Austin Millet, Shay Millet, Marcus Rogan; and her great-grandchildren, Jacob Szymkowski, Joshua Szymkowski, Nick Garbin, Jr, Peyton Stuart, Harrison Gulley, Marshall Gulley, Sheridan Smith.
In lieu of flowers, memorial contributions in Mrs. Bodack's name are appreciated to Trinity in the Woods Episcopal Church, 26880 La Muera Street, Farmington Hills, MI 48334.