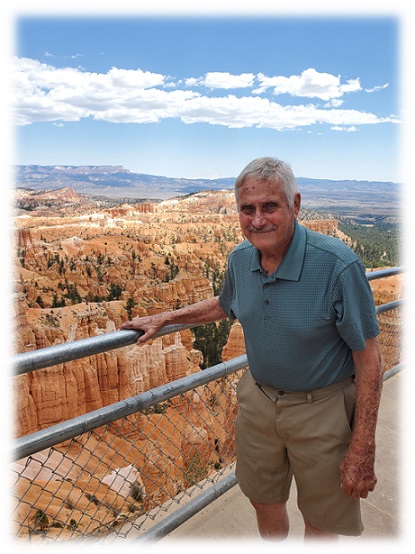 Tony Sarotte
December 23, 1937 - November 5, 2021
Anthony "Tony" Sarotte, age 83 of Farmington Hills, passed away November 5, 2021.
Tony was born on December 23, 1937, in Hamtramck to Frank and Genevieve Sarotte. He graduated from South Lake High School in 1956, where he played football and baseball, and went on to study Civil Engineering at the University of Detroit. Following graduation, Tony began his Professional Engineering career working for the State of Michigan. He was employed by Champagne-Webber, DiPonio Construction, and Wiegand Construction before retiring from Florence Cement on July 2, 2021, after 20 years of dedication to the company.
Tony enjoyed golfing, fishing, astronomy, listening to classical music, and traveling, having recently taken a trip to Sicily with his granddaughter, Jenny, and out west to visit his granddaughter, Jessica. In his leisure time, Tony liked to write poetry, go to the opera, and watch some of his favorite movies starring Laurel and Hardy, Abbott and Costello, and even more modern movies like Thor: Ragnarok. He loved spending his Sundays having breakfast and golfing with his brother, Carmen, and with his grandsons, Erik and Jack. His greatest joy in life was time spent with his grandchildren and great-grandchildren, whom he adored. Always there for every game, concert or event, Tony won a special award made just for him for being the "Most Involved". He was so proud of all of his grandchildren for their many different accomplishments.
Tony is survived by his wife, Beth; his children, Suzy (the late Bob) Fredericks and David Sarotte; his grandchildren, Erik (Natalie), Jenny, Jessica, and Jack Fredericks, Maya and Lexi Fienman; his great-grandchildren, Zoe, Anna, and Ian Fredericks; his brother Carmen Sarotte, and many extended family members and friends. Tony was preceded in death by his parents, Frank and Genevieve, and his siblings, Laura Mikulec and Frank Sarotte.
Memorial visitation for Tony will be held on Saturday, November 20th, from 10:00 a.m. until the time of his Memorial Service at 11:00 a.m. at McCabe Funeral Home, 31950 West 12 Mile Road, Farmington Hills.
In lieu of flowers, memorial contributions are appreciated to the West Bloomfield Harris Stroke Fund, Henry Ford Health System, Development Office, 1 Ford Place #5A, Detroit, MI 48202 or the American Heart Association, 27777 Franklin Road, Suite 1150, Southfield, Michigan 48034.