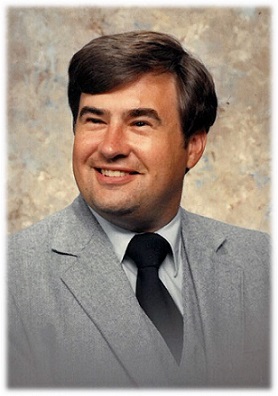 David J. Roman
January 19, 1948 - November 13, 2021
David J. Roman, age 73, passed away November 13, 2021.
David was born on January 19, 1948, in Scranton, Pennsylvania to John and Libbe Roman. He earned his master's degree in electrical engineering and after 37 years of dedication, he retired from Ford Motor Company as an IT Manager.
Dave's passion for adventure and travel led him to explore all corners of the world. With 145 countries stamped in his passport, Dave experienced more than most ever will, including all the continents and a couple of safaris to boot. He often took his family along for the ride, experiencing different cultures and appreciating everything this earth had to offer.
Dave only cherished one thing more than his travels, and that was his dear family. He was married to the love of his life, Sue, with their love growing to include three wonderful children to dote on. He was an awesome husband and father, always there for them whenever needed. Heavily involved with all the children's activities, Dave supported them with his time and encouragement. Growing up, he was active in the Boy Scouts of America, and passed down the tradition to his two sons, all achieving Eagle Scout. If Dave wasn't only observing his children participate in all their pursuits, he was definitely leading them, coaching and directing from the top.
In later years his 7 grandchildren became the light of his life. He loved having a house full of family no matter what the occasion. Whether it was taking them to movies or reading "Going on a Bear Hunt" for the thousandth time, he cherished every moment with them.
An avid sports fan and always one for Once in a Lifetime opportunities he enjoyed watching and going to sporting events. Starting with his first dates to U of D basketball game with Sue, he would later go on to bigger events like the Rose Bowl, Ryder Cup and World Series in 2006. The highlight of these games was when he won tickets to the Superbowl in 1990 from 7-11 whole on foreign service assignment in England.
His children will describe him as a "Conservative Rule-Breaker". Dave lived his life to the fullest!
Faith was very important in Dave's life. No matter where he was in the world, he made time for the Lord, always attending Sunday Mass. Back home, he was a devout member of St. Fabian Catholic Church. His devotion to his faith and family will always be remembered with a smile on all the faces of those who knew and loved him.
David was the beloved husband of the late Sue. Loving father of Jim (Barbara Cyr-Roman), Chris (Robyn) and Laura (David) Roman-Christman. Proud grandfather of Isabella, Anastasia (Adrien), Jude, Jacob, Isaac, Elliott and Gideon. Dear brother of Allen (Maureen). Also survived by nieces and nephews.
Visitation for Mr. Roman will be held on Thursday, November 18th, from 3:00 p.m. until 8:00 p.m. at McCabe Funeral Home, 31950 W. 12 Mile Rd., Farmington Hills. He will lie in state on Friday, November 19th, at 10:00 a.m., until the time of his Funeral Mass at 10:30 a.m. at St. Fabian Catholic Church, 32200 W. 12 Mile Rd., Farmington Hills.
In lieu of flowers, donations in David's name are appreciated to Gleaners Community Food Bank.