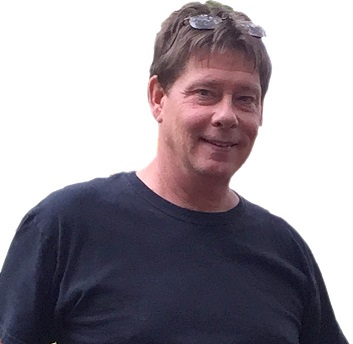 Steven J. Warras
December 17, 1959 - November 13, 2021
Steven John Warras, age 61, passed away unexpectedly on November, 13, 2021. He was born to Bryan and Kathy Warras in Detroit, Michigan on December 17, 1959.
Steve grew up in St. Clair Shores, Michigan and graduated from South Lake High School. He began working in the family-owned printing business at the age of 17, running a small printing press out of the garage at home. Under the direction of his father Bryan, he and his sister Laura, eventually joined the family's printing company, Future Reproductions in Southfield where they wore many hats and together, learned all aspects of the printing business. Steve and Laura made a great team and partnered to grow the company together, eventually assuming leadership roles as President and Vice President respectively upon their father's retirement in 2001.
In his younger years, Steve liked playing tennis and golf. More recently, he devoted his spare time to cheering on his son Jason in his high school, and eventually college soccer games. When time allowed, he and Jason also liked spending time at home restoring a Chevelle automobile.
Steve is survived by his son, Jason; parents Bryan and Kathy; sister Laura Carnali (Gary); nephew, Jeffrey; niece, Courtney Duda (Lawrence) and great nephew, Mason Duda. Steve also had two stepsons, Antwoine Kimbrough and Jerell Kimbrough from his marriage. He is preceded in death by brothers Jeffrey (1984) and Ronald (2003).
Visitation for Steve will be held on Thursday, November 18th, from 2:00 p.m. until 8:00 p.m. at McCabe Funeral Home, 31950 W. 12 Mile Rd., Farmington Hills. He will lie In State on Friday, November 19th, at 12:30 p.m. until the time of his Funeral Mass at 1:00 p.m. at St. Fabian Catholic Church, 32200 W. 12 Mile Rd., Farmington Hills.
~ Lovingly submitted by the Warras Family