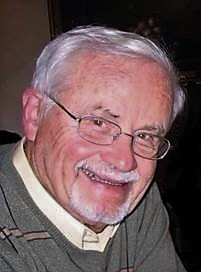 James A. Macy
February 11, 1928 - December 19, 2021
James A. Macy - 93 of Novi, MI. Passed away peacefully December 19th, 2021. Born at home in Detroit, preceded in death by his parents Margaret (Gora) and Terrell Macy and siblings Madeline, Edward, Gerald, and John. Survived by his brother Robert Macy of Sterling Heights, his wife Irma (nee. Strong), and his son Joshua (Michelle) and grandchildren Annika, Lucas, and Oliver. James was Ordained in 1955 then serving Our Lady of Lourdes, St. Thomas, St. Ives, and taught at Sacred Heart Seminary. After leaving active ministry he served in public relations for Birmingham schools, owned and operated "All for Learning" toy store in West Bloomfield, and lastly directed the Foodbank of Oakland County until his retirement in 1998. In retirement, James lead spirituality and meditation/discussion groups at both Prince of Peace Parish and Christ Church Cranbrook. A lifetime lover of golf and the Detroit Tigers, he was an enthusiastic student of spirituality and mentor to many.
Visitation for Mr. Macy will be held Wednesday, December 22nd, from 2:00 to 8:00 pm with a 7:00 pm Scripture Service at McCabe Funeral Home, 31950 West Twelve Mile Road, Farmington Hills. Mr. Macy will lie in state on Thursday, December 23rd, from 10:30 a.m. until his Funeral Mass at 11:00 a.m. at Prince of Peace Roman Catholic Church, 4300 Walnut Lake Road, West Bloomfield.
In lieu of flowers, the family suggests donations to Gleaners Community Foodbank of Detroit or Angela Hospice of Livonia.