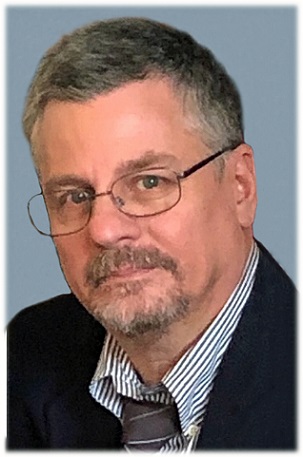 William "Bill" Hiotaky
December 25, 1961 - January 2, 2022
William S. "Bill" Hiotaky, age 60 of Berkley, passed away January 2, 2022.
Bill was born on Christmas Day 1961 in Detroit, Michigan to Bill and Teena Hiotaky. The most beautiful blonde haired, blue-eyed baby, his parents were often stopped by strangers to admire their only son. He was truly the apple of everyone's eye, especially mom, dad, Yia Yia and Auntie Lucy. Growing up, Bill had a bit of a mischievous side and made lots of friends with little effort. He was an active boy, building a tree house, complete with his own television. Every winter he made an ice rink in the back yard to play hockey. Being an only son, Bill and his father shared a special bond that continued to grow stronger as time went on. His dad never missed a hockey game and jumped at the chance to work on projects together, teaching Bill to become quite the handyman.
Bill graduated from Wayne State University with a bachelor's degree in marketing. As time went on, he became a self-taught software developer. He provided IT support for several companies, including the Detroit Fire Department, Ford Motor Company, and currently NEXTEP Systems. He was a huge sports fan and loved to play softball. Also being a hockey player since childhood, Bill naturally rooted for the Red Wings. The number one team in his eyes, however, were his beloved Lions, as he was a proud season ticket holder.
Above all else, the most important thing to Bill was undoubtedly his family. From an early age, his extended family would get together for all their birthday and holiday parties, and Bill especially looked forward to sharing these times with his cousins. When Bill eventually had a family of his own, he was the ideal husband and doting father. He was very protective of his family. He would often point out, like the great Muhammad Ali and Steve Yzerman, only the manliest of men have all daughters. He had previous experience, after all, growing up with three sisters. Bill was so proud and supportive of his daughters, attending their school and athletic events. And the love and care he gave to his dear mother in later years also showed how caring he was. One of Bill's happiest days was when he became a grandfather, as he beamed with pride and joy. He adored his granddaughter, Amelia, and loved their playtime adventures. When Bill and his wife, Julie, became empty nesters, they enjoyed excursions together closer to home. They loved exploring Detroit, checking out everything the city has to offer, enjoying the experiences of new restaurants and old museums alike.
One wouldn't exactly describe Bill as a talker, but when he had something to say, it was always good. He had a very witty and wry sense of humor. As Julie pointed out, Bill could always draw you in and make you laugh, even if you were mad. He had a play on words that was quite unique and unmatched. And on the rare occasion he couldn't make you laugh, at least he always thought of himself as rather amusing. Bill was known to give great advice to family and friends. He brought a fresh and different perspective, and it was always appreciated. There's so much everyone will miss about Bill, but the love he shared and memories he made will be forever cherished by all who knew and loved him.
Bill was the beloved husband of Julie for 27 years. Loving father of Elizabeth (Jake) Noel, Christina and Laura. Proud grandfather of Amelia. Cherished son of William "Bill" and the late Teena. Dear brother of Ellen (Paul) Dowson, Molly (Tim) Hiotaky-Watts and Katie (Michael) King. Also survived by many loving goddaughters, nieces and nephews, in-laws, aunts and cousins.
Visitation for Bill will be held on Thursday, January 6th, from 2:00 p.m. until 8:00 p.m. with a 7:00 p.m. Trisagion at McCabe Funeral Home, 31950 W. 12 Mile Rd., Farmington Hills. He will lie in state on Friday, January 7th, from 10:00 a.m. until the time of his Funeral Service 11:00 a.m. at Holy Cross Greek Orthodox Church, 25225 Middlebelt Rd., Farmington Hills.
Memorial donations in Bill's name are appreciated to Holy Cross Greek Orthodox Church.