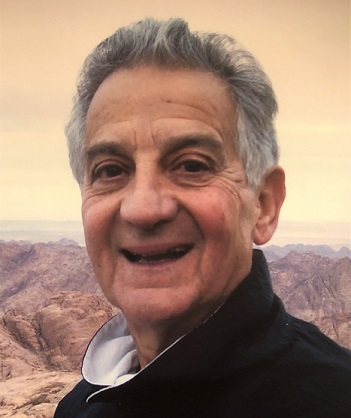 Chris D. Rafaill
January 5, 1937 - January 3, 2022
Chris D. Rafaill, age 84, passed away January 3, 2022.
He is survived by his daughters Stephanie and Nicole (Veronica Lujic) and brother Tom (Katie). He was predeceased by his beloved wife Angelynn, son Michael, and sister Marie Simeon.
Visitation for Mr. Rafaill will be held on Sunday, January 9th, from 3:00 p.m. until 8:00 p.m. with a 7:00 p.m. Trisagion at McCabe Funeral Home, 31950 W. 12 Mile Rd., Farmington Hills. He will lie in state on Monday, January 10th, from 10:30 a.m. until the time of his Funeral Service at 11:00 a.m. at Holy Cross Greek Orthodox Church, 25225 Middlebelt Rd., Farmington Hills. Burial will follow in Franklin Cemetery, Franklin.
Memorial donations in Mr. Rafaill's name are appreciated to Holy Cross Greek Orthodox Church or St. Jude Children's Research Hospital.