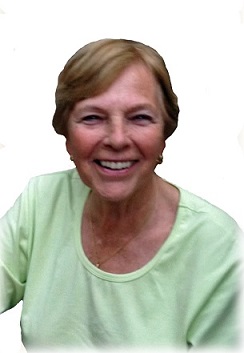 Barbara Johnson-Kane
February 22, 1939 - January 3, 2022
Barbara Johnson-Kane, age 82 of Beverly Hills, MI passed away January 3, 2022
Barbara was born in Detroit, Michigan on February 22, 1939, to Anna and Einer Salmonson. She grew up in a loving family with sister Hazel (Jerry) Munro and brothers Robert and the late James. She fondly remembered her childhood and the many family trips to the Upper Peninsula of Michigan to visit beloved family members.

Barbara and her late husband Hollis raised two children who she was very proud of, Susan Larimer and Steven (Tammy) Johnson. Barbara had five grandchildren, Gerald (Tristin) Johnson, Andrew Johnson, Amanda (TJ) Red, Alexandra Rothermel and Ashley Larimer. She is also survived by four great-grandchildren, Owen, Asher, Ember and Scarlett. Her grandchildren and great-grandchildren were the light of her life and she saw them as frequently as possible. She especially loved spending time with all of them at the lake house she loved so much.

Barbara was a successful and respected business woman and owned an accounting firm with her late husband Hollis. She was an avid golfer and enjoyed golfing year-round in Michigan and Florida. She was an excellent dancer and enjoyed dancing every chance she got. She also enjoyed traveling and saw many wonderful destinations. Barb never passed up an opportunity to spend the day at a casino with her life-long friends Eleanor and Gloria.

Later in life, Barbara met her late husband John (Jack) Kane. They spent many happy and loving years together.

We will always remember Barbara as a blessing to her entire family and all that knew her. She was the most organized, witty and smartest woman many of us will ever meet. She will be dearly missed every day and we are incredibly grateful to have been blessed with her time here with us.
A Memorial Gathering will be held on Thursday, January 13th, from 4:00 p.m. - 7:00 p.m. with her Memoral Service to follow on Friday, January 14th, at 11 a.m. at McCabe Funeral Home, 31950 W. 12 Mile Rd. Farmington Hills, MI.