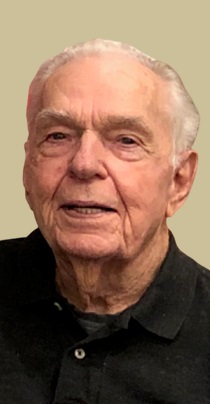 Bruno D. Hetkowski, Jr.
October 10, 1933 - January 11, 2022
Bruno D. Hetkowski, Jr., age 88 of Canton, passed away January 11, 2022.
Bruno D. Hetkowski, Jr. was born on October 10, 1933, in Hamtramck, Michigan to Stella and Bruno Hetkowski, Sr. He grew up in Hamtramck and attended Pershing High School in Detroit, Michigan. At the age of seventeen, Bruno enlisted in the United States Air Force and proudly served his county during the Korean War. On April 27, 1951, he married his high school sweetheart, Joan Stouder. After his time in the service, he worked as a salesman for Nabisco and later began working for Ford Motor Company. To further his education, Bruno enrolled at Lawrence Technological University where he would take night classes after the workday was through. He achieved the title of Production Manager and after 30 years of dedication, he retired from Ford Motor Company at the age of fifty-five.
He was an avid golfer and enjoyed woodworking in his free time. A devoted family man, his greatest joy was spending time with his children, grandchildren, and great-grandchildren. He will be deeply missed by his family and all who knew him.
Bruno is survived by his children Bruno "Del" (Sherry) Hetkowski III, Ellen (John) Duca, John (Valerie) Hetkowski and Steven Hetkowski. Also surviving are eleven grandchildren, Holly, Scott, Ryan, Aaron, Nick, Zachary, Kelly, John Bruno, Tyler, Mark, and Timothy and eight great-grandchildren. He was preceded in death by his wife Joan of 62 years, children Cheryl Thiele and Mark Hetkowski, grandsons Keith Davis and Alexander Duca, and his sisters Delores Young and Helene Wasiak.
Visitation for Bruno will be held Tuesday, January 18th, from 11:00 a.m. until the time of his Funeral Service at 4:00 p.m. at McCabe Funeral Home, 851 N. Canton Center Rd., Canton. Bruno will be laid to rest in St. Hedwig Cemetery in Dearborn Heights, Michigan.
Keeping everyone's safety in mind, the family kindly asks that all guests wear a mask while attending services. The Funeral Service for Bruno will be live-streamed at https://www.youtube.com/watch?v=IKoAFCwlcQU.
In lieu of flowers, contributions in Bruno's name are appreciated to the American Cancer Society.