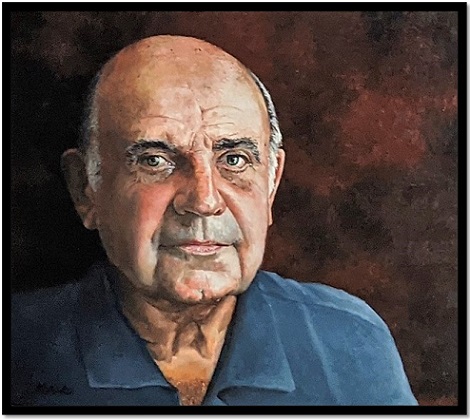 John Sotir
October 16, 1931 - April 23, 2022
John Sotir passed away on April 23, 2022, at the distinguished age of 90 surrounded by his family at home. Our Dad, Grandpa and friend lived a remarkable life to the fullest and stayed strong with his battle against cancer until the end.
John was born to the late John and Helen (Karabasis) Sotir on October 16, 1931, in Detroit, Michigan, and grew up proud of his Greek heritage.
After serving abroad in the Korean War, John married his high school sweetheart, Norma Dinon, and they raised three children, Katherine, John and Peter. John started his career at U.S. Steel where he worked until his retirement.
John picked up running in his 50s after being widowed and completed more than 35 marathons into his mid-70s with a PR of 3:34. John was a Frank Sinatra fanatic, classic movie aficionado, supporter of the arts and a globetrotter.
Everyone who met John knows he's happiest when socializing, and he was a proud and active member of the Detroit Athletic Club, The Scarab Club and Greater Detroit Jazz Society, rarely missing Saturday Jazz at Shield's. He loved jazz and the arts, but these were just a means to his real passion – people. He had a true gift for engaging everyone and making them feel like he cared, and that came easy because he did.
John was predeceased by his parents John and Helen Sotir and wife Norma Dinon. He is survived by his children Katherine Sherrill (Jack), John Sotir (Laurie) and Pete Sotir, and his grandchildren Meghan Sherrill and John Sherrill (Isabelle).
A celebration of John's life will be held on Tuesday, May 17th, from 3:00 p.m. until 7:00 p.m. at his beloved Detroit Athletic Club. (Please note: denim is not permitted and jackets are required for men. Click on following link for full Dress Code.)
In lieu of flowers, the family requests donations be made to the Greater Detroit Jazz Society or the Scarab Club, the arts organizations that John championed.