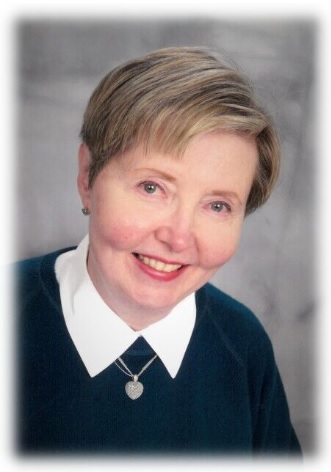 Susan Joyce Ferrera Kenney
May 5, 1944 - May 9, 2022
Susan Joyce Ferrera Kenney, age 78 of Birmingham, passed away May 9, 2022.
Susan was born on May 5, 1944, in Detroit, Michigan to Antonio and Millie Ferrera. She grew up in Garden City and graduated from Garden City High School in 1962. Susan earned her bachelor's degree at Western Michigan University and then received her master's degree at Central Michigan University. Susan worked for Chrysler and retired as a Project Manager after many years of dedication to the company. She enjoyed playing mahjong, watching baseball, participating in classes at Mark Ridley's Comedy Castle in Royal Oak, and spending time with her sail club out on the waters of Lake St. Clair. Susan loved to travel, especially trips to Florida and Italy with her family and friends. She will be deeply missed and remembered for her joyful spirit and great sense of humor.
Susan is survived by her sister, Carol Hamilton; her nieces and nephews, Jeremy (Delta) Hamilton, Tony (Tammy) Brown, Ron (Cindy) Brown, Richard (Annette) Peel, and Chris Peel; her great-nieces and nephews, Kristi (Tim) Dinnan, Alyssa, Nathan, Alex, and Benjamin Brown, Elaina, Robert, Evan, and Morgan Peel, Tori Elam, Jacob Hamilton, and Madison (Danny) Berry; and her great-great-nieces and nephews, Dayton, Kylie, Ashton, and Miles Dinnan, Rose and Barrett Brown, and Dominic and Viviana Berry. She is also survived by many friends from Chrysler, sailing club, and her travels to San Francisco. Susan was preceded in death by her parents, Antonio and Millie Ferrera; her siblings, Robert Ferrera and Jean Winterbottom; her nephew, Johnie (Angie) Hamilton; and her former spouse, John Kenney.
Visitation for Susan will be held Tuesday, May 17th, from 4:00 p.m. to 8:00 p.m. with a Prayer & Eulogy Service at 7:00 p.m. at McCabe Funeral Home, 31950 W. 12 Mile Rd., Farmington Hills. She will lie in state on Wednesday, May 18th, from 10:30 a.m. until the time of her Funeral Service at 11:00 a.m. at Prince of Peace Lutheran Church, 28000 New Market Rd., Farmington Hills. Interment will follow in Parkview Memorial Cemetery, Livonia, with a luncheon held after her committal service.
In lieu of flowers, memorial contributions in Susan's name are appreciated to the Arthritis Foundation, 1355 Peachtree Street, Suite 600, Atlanta, GA 30309.