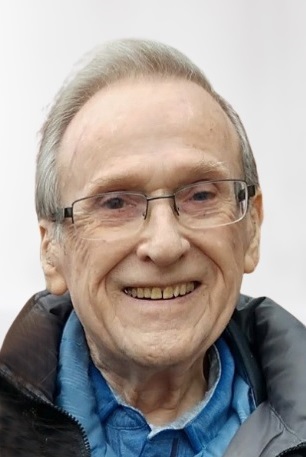 William Thomas Lee, Jr.
September 7, 1924 - May 22, 2022
William Thomas Lee, Jr., age 97 of Bloomfield Hills, passed away May 22, 2022.
William was the cherished son of the late Rev Lillian and WIlliam Thomas Lee, Sr. Beloved husband of the late Charlotte Bernice Lee Young. Loving father of Norman Thomas (Carmen) Lee, David William Lee, William Thomas Lee III (former spouse, Wanda Irene van den Ende), John Holland (Amy Marie) Lee, Adam Christopher (Vanessa) Lee. Proud grandfather of Norman Thomas (Tammy) Lee, Jr., Bernard William (Cynthia) Lee, Marissa Lillian (Alex Irias) Lee, Charlotte Irene Lee, William Thomas Lee IV, Milla Celeste Lee, Millena Celeste Lee and great-grandfather of Michelle June Lee, Bernard William Lee, Lillian Alexandra Irias.
Visitation for William will be held Friday, May 27th, from 10:00 a.m. until the time of his Funeral Service at 12:00 p.m. at McCabe Funeral Home, 31950 W. 12 Mile Rd., Farmington Hills. Interment will follow in Acacia Park Cemetery, Beverly Hills.