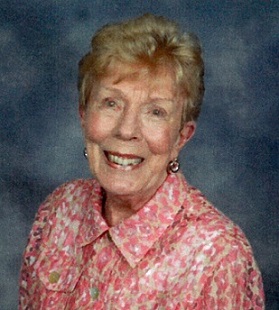 MargieLou Richards
May 10, 1931 - June 2, 2022
MargieLou Richards, age 91 of Farmington Hills, passed away peacefully on June 2, 2022.
Margie grew up in the small town of Unadilla, Michigan, where she lived until she moved to the city for secretarial school. In 1953 she met Jack, her beloved husband of 57 years, on a blind date. Six months later, they married. Margie and Jack lived in Detroit before moving to Farmington Hills, where Margie cared for their five children while also making all of the ice cream cakes for her husband's Baskin-Robbins stores.
Margie was a devoted wife, mother, sister and friend. She is preceded in death by her son, Tim Richards, and her husband, Jack. Margie is survived by her sister, Nellie Samson; her daughters, Jackie (Joe) Lawrence, Sandie (Brian) Keck, Robin (Mark) Sears, and Rhonda (Eric) Cram; her grandchildren, Danielle, Kristin, Heather, Emily, Hilary, Molly, Melanie, Matthew, Zac, Logan, Delaney and Autumn; and seven great-grandchildren.
Margie was an avid bowler and bowled in two leagues prior to the pandemic. She was happiest in the summertime, when she enjoyed tending to her flowers and listening to music on her back porch.
MargieLou's family will receive friends on Saturday, June 11th, beginning at 10:00 a.m. until the time of her Funeral Service at 11:00 a.m. at McCabe Funeral Home, 31950 W. 12 Mile Rd., Farmington Hills. She will be reunited with her husband and be laid to rest at Oakview Cemetery, Royal Oak.
In lieu of flowers, memorial contributions may be made to the Special Olympics in her name.