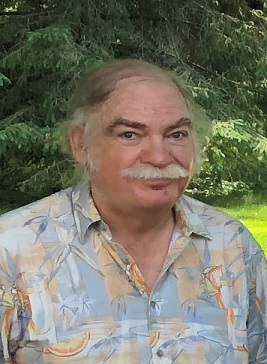 Kent James Eckersley
September 18, 1951 - June 5, 2022
Kent James Eckersley, age 70 of Farmington Hills, passed away June 5, 2022.
Kent James Eckersley was born on September 18, 1951, in Detroit to Wilfred and Mildred Eckersley. He grew up in Detroit and graduated from Cooley High School in 1969. Kent went on to attend Oakland University where he earned his Bachelor's degree in Business in 1974. Following graduation, he began working for the Internal Revenue Service in Detroit for 2 years and then the State of Michigan, retiring as a Social Worker after 38 years of dedication. Kent cherished time spent with his family and friends and will be deeply missed by all who knew and loved him.
Kent was the dear brother of Mildred Eckersley (William) Madden. Proud uncle of Dawn (Jeff) Lubeski, Brian (Nicole) Madden, and Mark (Rachael) Madden and great-uncle of Brett, Julie, and Dylan Lubeski, Maribelle, Aidric, Ayla Mildred, Lexton, Aubrey, and Lauchlin Madden. He is also survived by many cousins and close friends.
Kent will be laid to rest in Holy Sepulchre Cemetery, Southfield.
In lieu of flowers, memorial donations in Kent's name are appreciated to the American Kidney Fund.