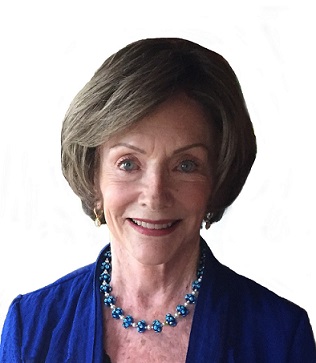 Gail Phoebe Dressell
October 16, 1937 - June 3, 2022
Gail Phoebe Dressell passed away June 3, 2022 at the age of 84. She is a former resident of East Lansing, Detroit, Bloomfield Hills, Cheboygan, Hilton Head, Traverse City, and Troy.
Gail was born in Detroit, Michigan; the only child of George and Marion Guerin. In 1957, she married her Detroit Cooley High School sweetheart, A. Keith Dressell, at Martha Mary Chapel Greenfield Village in Dearborn. That same year, Gail received her Associate Degree in Retail Management from Michigan State University.
Gail is a former member of Christ Church Cranbrook Episcopal Church and volunteered at Harper Hospital. She was also a member at Pine Lake Country Club and a Board Member at Point Nipigon on the Straits Resort Club in Cheboygan, Michigan.
Gail and her late husband Keith took tremendous pride supporting and spending time with family; traveling extensively to 5 of 7 continents during their 57 years of marriage.
Gail is survived by her daughters, Carolyn Dressell Cregar and Amy Dressell Bechtel; granddaughters Emily Cregar (Andrew) Tonkovich, Elizabeth Kurko, Kate Kurko, and Madeline Cregar (Joshua) Spencer; and great grandchildren Liam, Luka, & Maya Tonkovich and Bennett Spencer.
A private family Memorial Service will be held. In lieu of flowers, Memorial Contributions to the Alzheimer's Association in Gail's name are appreciated.