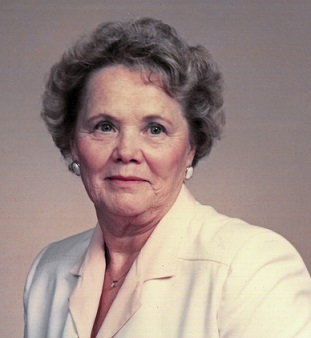 Bea Peters
January 1, 1923 - June 15, 2022
As the snows of January fell on frigid Charlevoix, Michigan, and the world celebrated the New Year, Beatrice made her grand entrance. She was born in a decade known as the Roaring Twenties. Warren G. Harding was our President. A first class postage stamp cost all of two cents. Time Magazine made its debut. Music of the time demonstrated the jubilance of the period with songs such as "Yes, We Have No Bananas" and "Barney Google."
By the time that Bea was six years old, the mood had changed drastically. The specter of The Great Depression spread across the land. Times were hard for Bea's family. She had six sisters and three brothers. They struggled to make ends meet, but they all relied on one another to make it through. With ten young children to care for, Bea's mom was a stay-at-home mother. When her dad was able to secure a job with an auto plant, it was a big deal. The family joyfully made the trek downstate to their new home in Redford.
Bea graduated from Redford Union High School in 1941. In an age when many of her peers did not complete high school, Bea was fortunate to do so. On July 19, 1941, Bea married her sweetheart Roald Bruland and they settled into their first home in Detroit. With war in Europe threatening to involve the United States, Bea and Roald started their family right away, with the birth of their first son, Ronald. As expected, Roald was called to service, leaving his young bride and their child behind. During the War, Bea took a job as a telephone operator. It was a time when operators worked long hours in front of a switchboard, manually connecting callers with their desired recipients.
Fortunately, Roald survived World War II and was able to return to the loving arms of Bea and their son, Ronald. Later that year in November, their daughter Joyce was born. Tragically, in December of 1946, their son Ronald passed in an accident. In the coming years, Bea and Roald built a home and moved their family to West Bloomfield. Their family continued to blossom with three more additions; Dennis, Dwight and lastly, Jeffrey, born on Joyce's 14th birthday. Bea was able to be a stay-at-home mom, showering their children with love and attention. She was always involved in supporting her children's activities. Roald joined the Masonry and Bea became more involved in the church.
Bea was a model homemaker. Cleanliness was extremely important to her. She had a place for everything and was not a collector. If something was no longer useful, it was gone. In the late 60's after Roald had suffered a heart attack and could no longer work, Bea secured a job as a bank teller and worked for several years.
Sadly, Roald passed away in 1970, leaving Bea as a young widow at 47. Love found her a second time and Bea married Carl Engel. He too, was a Mason. While married to Carl, Bea's youngest son joined the DeMolay International, an organization promoting leadership and good character for young men. Bea became a DeMolay Mom and she continued her participation in these worthwhile Masonic organizations throughout her life. Bea and Carl lived happily until his death in 1984. Who would have thought that it would have been possible to find love a third time? Bea met Paul Peters. Paul was also a part of the Masonic traditions; he was a Shriner. As the wife of a Shriner, Bea joined the Ladies Oriental Shrine of North America and the Daughters of the Nile. Paul was involved with many activities, including those that supported the Shriner's Children's Hospitals. Membership meant that Bea often accompanied her husband on his travels. She enjoyed these trips immensely. As the years went on, she continued to love to travel, both with her husband and with friends. The pair had a wonderful marriage and spent many good years together until Paul's death in 2019.
Through the years, Bea moved from West Bloomfield to Novi, Farmington Hills and Wixom. She became a Nardin Park United Methodist Church parishioner, where she remained very active for over 35 years. She could often be found volunteering at church rummage sales and funeral luncheons.
Bea had a talent for decorating and her homes showcased that talent beautifully. Gardening was a passion of hers. Wherever she lived, Bea enjoyed working in her yard. Her flower beds were a great source of pride and joy. Beatrice also loved to cook. Her family and friends were grateful participants in her labors of love.
Not one to sit still for long, Bea remained very active. She was an avid golfer and belonged to several golf leagues. She maintained a very active social life, enjoying shopping trips and lunches out with friends. Bea was an enthusiastic card player. She loved playing bridge, pinochle and euchre. It kept her feeling young and independent.
If asked what mattered most to her, Bea would tell you that her family was at the top of her list. She loved her children, treasured her grandchildren and was in awe of her beautiful great- and great-great grandchildren. She was usually present at each of their birthday parties and school activities.
At 99 years of age, Beatrice would agree that hers was a life well-lived, full of love and service. She passed peacefully away on June 15, 2022. She is now reunited with her loving husbands, Roald, Carl and Paul and with her sons, Ronald and Dwight, as well as eight of her brothers and sisters. She will be greatly missed by her daughter Joyce (George) Staten, and her sons Dennis (Ute) Bruland and Jeff (Linda) Bruland and her loving sister Mary Jane Shoalts. She was the devoted grandmother of Kenneth (Theresa), Kimberly, Dana (Bryant), Chrissy(Milton), Vanessa, Grant (Dan), Eric (Lauren) and Mike (Carlie); the cherished great grandmother of 13 and the great-great grandmother of 9. Her many close nieces and nephews will also miss her dearly.
Bea's family will receive friends on Monday, June 20, from 4:00 PM – 8:00 PM at McCabe Funeral Home, 31950 W. 12 Mile Rd., Farmington Hills. She will lie in state Tuesday, at 10:30 AM until the time of her Funeral Service at 11:00 AM at Nardin Park United Methodist Church, 29887 W. 11 Mile Rd., Farmington Hills. Bea will be laid to rest at Grand Lawn Cemetery, Detroit.
Memorial Contributions in Bea's memory may be made to Nardin Park United Methodist Church, Tunnel to Towers Foundation, Samaritan's Purse or Shriner's Hospitals for Children.