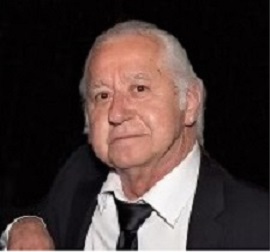 John Michael Pavlik, Sr.
May 21, 1948 - June 18, 2022
John Michael Pavlik, Sr. passed away June 18, 2022 at the age of 74. He was the loving husband of Linda; devoted father of John (Erica), step father of Christopher Spangler (Andrea); cherished grandfather of Charlotte and Jackson Pavlik, Samuel and Alexander Spangler; and dear brother of the late William and late Ruth Ann Pavlik. John also leaves several nieces and nephews.
John was born in McKeesport, Pennsylvania on May 21, 1948 to Michael and Anna Pavlik. He was the youngest of three children, joining his family in the post-war era.
At the age of 13, John along with his family, moved to Flat Rock, Michigan after his father's job was relocated to Romulus, MI. John continued his schooling and graduated from Flat Rock High School, shortly thereafter he was drafted into the United States Army. During the two-year stint, he spent one year in Vietnam. Once discharged he was ready to make a career for himself. He worked a few odd jobs before finding himself at AM General. It is there that John would meet Linda Van Alstine, the love of his life. John and Linda dated for a couple of years before joining families with her son, Christopher. They married on April 23, 1981. The family moved and settled into Canton and shortly after, John Jr. was born.
John enjoyed working on cars, especially his 1974 Jaguar E-Type. He also enjoyed hunting, fishing and target shooting. John would return to the mountains in Pennsylvania for deer hunting and trout fishing. John and Linda frequented Hilton Head, a favorite vacation spot the two shared. John was a family man. He loved his grandchildren very much and looked forward to the time he spent with them. John will be dearly missed by his beloved family and friends.
No Services have been scheduled at this time. In lieu of flowers, Memorial Contributions to the Gary Sinise Foundation.