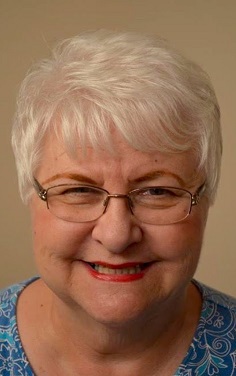 Diane Delores Wimmer
March 2, 1947 - June 21, 2022
Diane Delores Wimmer, age 75 of Farmington Hills, passed away June 21, 2022.
Diane was born on March 2, 1947, to Joseph and Helen Eizak on Detroit's east side and graduated from St. Ladislaus High School in Hamtramck in 1964. After graduation, she spent five years as a secretary at Chrysler Huber Avenue Foundry. When she was 19, she met the love of her life, Bob Wimmer, at a friend's wedding. He was the photographer. Bob asked her out, but said he was going on vacation with his family so the date would need to be after he returned. While on the trip, he sent her a postcard – his first love letter. Their first date was to the Michigan State Fair in Downtown Detroit. It was the first of many, including dates at Olympia Stadium to see the Red Wings play. They married in 1968, two days after The Tigers won the World Series. They moved to Dearborn and raised their daughters on Walnut Street.
Diane loved to bowl on her team "The Almosts." Every week the ladies from the league (The Lunch Bunch) would go out after bowling and enjoy many different restaurants in the area. She always spoke highly of these women and their friendship was cherished. When their children were grown, Diane and Bob traveled across North America and Europe. Some of her favorite trips were to Alaska, Scotland, and Poland. Becoming a grandmother was one of the greatest joys to Diane. Every summer the whole group rented cabins in Oscoda and would spend the week at the beach. One year, Suzanne and Amy even got her out on the "party barge," an inflatable raft. Getting her to do that was a comedy of errors, because Diane couldn't swim. Eventually when she was reminded that they were all in waist-deep water in Lake Huron and she could just stand up if she fell out, a good time was had by all. When Diane turned 70, her daughters took her on a weekend getaway to New Orleans. She did her first Jello shot and took in all the sights of the town. It was a weekend that will never be forgotten.
Diane loved her soap operas, Danielle Steele novels, and Dancing with the Stars. She and Bob liked to sit out on the back deck of their house in Farmington Hills and watch the deer, turkeys, and other wildlife frolic in the commons. But most of all, she loved spending time with her family.
Upon hearing of someone's passing, Diane would always say "There's nothing you can do when God calls you home." As much as her friends and family wish there was one more day with her, she has been called home.
Diane was the beloved wife of Robert for 53 years. Loving mother of Suzanne (Jeff) Kart and Dr. Amy (David) Dereczyk. Proud grandmother of Isabela and Lily Kart, Dr. Aimee Helen (Jose Arribas), Ania, and Andrzej Dereczyk and great-grandmother of Ivan Bautista, Gabriel and Valentina Arribas. Diana was preceded in death by her brother, Joseph Eizak; her parents, Joseph and Helen Eizak; and her grandparents, Boleslaw and Anna Wilkoszewski.
Visitation for Diane will be held on Thursday, June 30th, from 2:00 p.m. to 8:00 p.m. with a Rosary Service at 7:00 p.m. at McCabe Funeral Home, 31950 W. 12 Mile Rd., Farmington Hills. She will lie in state Friday, July 1st, from 10:00 a.m. until the time of her Funeral Mass at 11:00 a.m. at St. Fabian Catholic Church, 32200 W. 12 Mile Rd., Farmington Hills. Diane will be laid to rest in Mt. Olivet Cemetery, Detroit.
Memorial contributions in Diane's name may be directed to Angela Hospice, 14100 Newburgh Rd. Livonia, MI 48154.