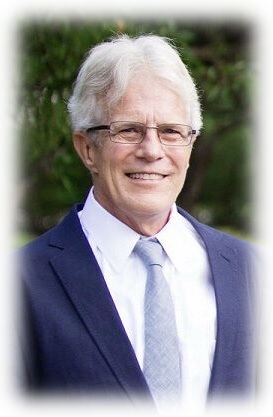 Michael J. Nash
December 11, 1950 - July 4, 2022
Michael Joseph Nash, age 71, of Wolverine Lake, Michigan passed away on July 4, 2022 joining his loving wife, Judy Hayward Nash in eternal life.
He was born in Detroit, Michigan to the late Joseph Patrick and Genevieve Ann Nash. Mike was married to his beloved wife Judy for more than 37 years. Loving father to his cherished sons; Graham (Elaine) Nash, Alexander (Lea) Nash, and Zachary Nash. Loving grandfather to Isaac, Felix, and Cameron, his pride and joy. Eldest brother to Christopher, Rosemary (Blaise), Timothy (Pamela), Patricia (Steve), David, Thomas and the late Mary and Katherine. Beloved godfather to Elizabeth Gresehover, Patrick DiDonato, Bridget Nash, Danielle Kariya and uncle to many nieces and nephews who will miss his smiling face and words of wisdom from "Uncle Mike."
Mike achieved the rank of Life Scout, was a competitive diver on the Detroit Cathedral High School swim team and was a Red Cross certified lifeguard. Mike began his university studies as a business major and earned a bachelor's degree in Nursing and a master's degree in Anesthesia from Wayne State University. Mike worked his way through college holding jobs at Great Scott, A&P and The Detroit News. His career as a nurse and nurse anesthetist spanned more than 30 years, treating thousands of patients throughout metro Detroit at Oakwood Hospital, Beaumont Hospital and the Straith Clinic. Mike's main priorities were his family, friends and work. Of the many things that brought him great joy were coaching his sons' soccer teams and gathering large groups of family and friends to watch football at his home.
Mike's advice on medical issues was wise, thoughtful, sought out by many and impactful. He saved the life of a young nephew one summer by performing the Heimlich maneuver at a family gathering and saved a second nephew from drowning years later.
Mike had a weekly exercise routine which included golf when permitted. He was never afraid to put a few dollars on a game, given the course and strokes. Mike will be missed by his family and throngs of friends who loved and respected him as he always made them think. The world is a far better place for Michael Joseph Nash having lived.
Visitation for Michael will be held on Saturday, July 9th, from 11:00 a.m. until the time of his Funeral Service at 1:00 p.m. at McCabe Funeral Home, 851 N. Canton Center Road, Canton. He will be laid to rest in Oakview Cemetery, Royal Oak.
In lieu of flowers, memorial contributions in Michael's name are appreciated to the American Heart Association.