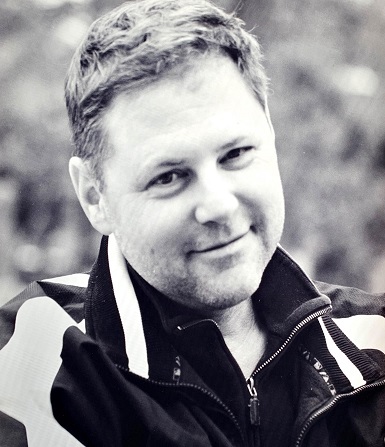 Clyde Jennings Manion III
July 27, 1959 - July 7, 2022
Clyde Jennings Manion, age 62 of Farmington Hills, passed away July 7, 2022.
Clyde grew up in Detroit, attended Detroit Public Schools, and began his career in the food industry as a commissary manager of Olga's Kitchen. He earned a Bachelor of Arts in economics from Oakland University and a Master of Business Administration from Lawrence Technological University, and ultimately rose to the position of Director of Purchasing at Olga's Kitchen, where he enjoyed a prolific career for over 30 years.
Many will remember Clyde's passion for baseball, and his expert knowledge of the game. He coached youth teams in his community for many years. In addition to his interest in baseball, Clyde played racquetball, strummed his guitar, and enjoyed all of nature including his garden at home, which he tended to regularly. His reverence for nature extended beyond his backyard to all of outside, including the birds in the sky, for which he knew every name. He loved Belle Isle and would frequently sit by the water there, enjoying the people, the history and even the freighters.
Clyde studied the history of Detroit and was particularly drawn to its architecture. His penchant for detail came in handy as he could offer oddly interesting information about any Detroit building downtown. He loved the churches most of all, especially Sweetest Heart of Mary.
Clyde was a consummate storyteller, gaining the eager attention of anyone he engaged. With his bright blue eyes and his animated gestures, he would captivate his listeners. Many will remember his surprise story endings, his ridiculous youthful escapades, and his maxims. He lived his life bravely, and he loved deeply.
Clyde is predeceased in death by his father, Clyde Manion, Jr. and his brother, Thomas Manion. He is survived by his loving wife of 34 years, Cheryl Manion; his children, Alex Manion and Clare Manion; his mother, Mary Pilat; his siblings, Katherine (Robert) Tombolesi, Mary (John) O'Dowd, Laura (Reuben) Srinivasan; and Nancy (Mark) Anter; and many cousins, nephews, nieces, and friends.
A funeral Mass will be held on Thursday, July 21, 2022, at 10 a.m. with a gathering beginning at 9:30 a.m. at Sweetest Heart of Mary Catholic Church, 4440 Russell St., Detroit, MI 48207.
In lieu of flowers, memorial donations in Clyde's name can be offered to the Belle Isle Conservancy, 300 River Place Drive, Suite 2800, Detroit, MI 48207. info@belleisleconservancy.org