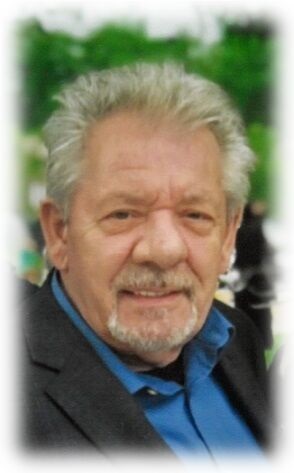 Joseph Sam Aiello
January 23, 1947 - July 13, 2022
Joseph Sam Aiello, age 75 of Wolverine Lake, passed away July 13, 2022. He was born in Detroit, Michigan on January 23, 1947, to Sam and Bernice Aiello, the oldest of five children.
Joseph grew up in Detroit and graduated from Lincoln High School in 1965. He married his sweetheart, Carol Lynn Masch, in 1967 and lovely couple was blessed with four children within a four-year span. From an early age, Joseph developed a strong work ethic and street smarts, selling bananas and milk from the milk truck at nine and various odd jobs in his younger years, later becoming a cement contractor. In 1978, he started working in home improvement sales and in 1981, opened his own business, Pine Building Company. The company became a family operation with Carol as his bookkeeper. In 1988, his daughter, Kimberly joined the family business as office manager and later ran the business alongside her dad. In 2003, his son Lou joined the family business in sales along with his wife, Michele. In later years, Kimberly and Michele ran the daily operations together. It was a family affair. Joseph's children Dawn and Sam would also assist with the business on occasion. Even the crew members were like family to Joseph, and he considered himself fortunate to have some of the best, highly skilled crews in Michigan for over 40 years. In November 2021 Joseph and his daughter Kimberly decided it was time to close the family run business. They enjoyed retirement together having breakfast often, shopping and going out on her boat. He also enjoyed golfing with his son Lou and spending time with his grandchildren and his girlfriend, Clara Rose, whom he spent and had so much fun with these past 6 years; and his best buddy who was more like a brother to him, Angelo Zerbo, who was always there for him for the last 50 plus years. Joe loved life and felt blessed each and every day. He texted all his family every morning, "good morning".
Joseph was an avid golfer and played as often as he possibly could. He was also a proud owner of a 1984 Corvette of which he kept in immaculate condition. Every Tuesday he enjoyed meeting up with other Corvette owners and friends in Troy and participated in many Corvette shows, winning first place on multiple occasions. Joseph was deeply devoted to the Catholic faith and often spread the word of God to anyone who would listen. Throughout his life, he found no greater joy than spending time with his family and be "Papa" to his grandchildren and great-grandchildren. Joseph will be greatly missed by his family and all who knew him.
Joseph was the beloved husband of the late Carol Lynn for 37 years. Loving father of Dawn (Shane Thomas) Skipworth, Kimberly (Lawrence) Zebko, Sam (Roxanne) Aiello and Louis (Michelle) Aiello. Proud Papa of William (Stacey), Nicholas (Rachel), Trevor (Sydney) Skipworth and Mason Thomas, Matthew and Sophia Zebko, Dianne, Aiden Aiello, Alyssa, Katelyn, and Joseph Aiello and great-Papa to Grayson, Allison, Annabelle, Jack, Sunny and Ella. Dearest brother of Philip (Jean), Philomena (James), David, Michele (Richard). He is also survived by his best friend and loving partner, Clara Rose; many nieces, nephews, and cousins; and all his buddies.
Visitation for Joseph will be held Tuesday, July 19th, from 2:00 p.m. to 8:00 p.m. with a Scripture Service at 7:00 p.m. at McCabe Funeral Home, 31950 W. 12 Mile Rd., Farmington Hills. He will lie in state on Wednesday, July 20th, from 10:30 a.m. until the time of his Funeral Mass at 11:00 a.m. at Prince of Peace Catholic Church, 4300 Walnut Lake Rd., West Bloomfield. Interment will follow in White Chapel Memorial Park Cemetery, Troy.
In lieu of flowers, memorial donations in Joseph's name can be made to a charity of your choice.